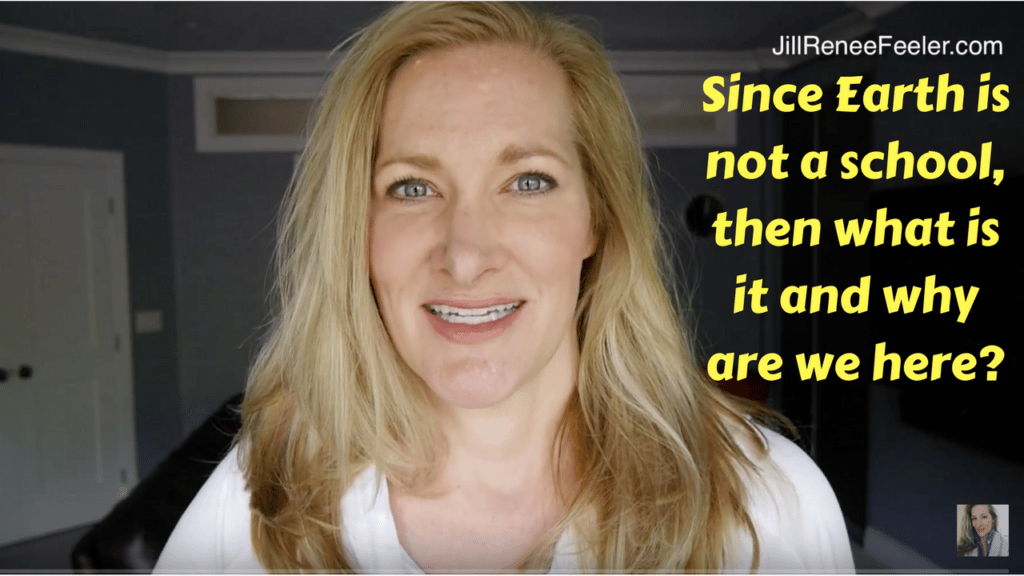 Welcome to this week's message! Since Earth is not a school, then what is it?? By letting go out of outdated teachings, we set free the true divinity we are, benefiting you, others and this world in general.
Replay here:
http://iTeleseminar.com/97422537

Other Re-Sources we offer for authentic enlightenment (light within):
The Soul Signature Series is here.
The Parenting Series is here.
The Balanced Heart Series is here.
The 2017 Tune Our World Project is here.
The BIG Truths Recordings are here.
The Celebrating the Empaths Series is here.
The Angel Code Activations is here.
The Outwitting Wetiko series is here.
Private Sessions can be scheduled here.
To join me on an upcoming trip or at least be one of the first to get the details, please email me at jill@jillreneefeeler.com.
Thank you for Sharing this important message!
I welcome your comments below.
Delivering direct connection to Source Creator God with meditation, conversation, and insights that help us personally access the Light within all life. We meet weekly as global members from all walks of life, all backgrounds, honoring the Light of God within and wanting to make sense of this strange reality.
With love and blessings,
Jill