World Class Intuitive, Cosmic Whistleblower, and No Bullshit Spiritual

REBEL!

Read on, you'll see…

Get YOUR Stuff! Courses are lifetime access, because the wisdom we are creating (together!) here is multidimensional & timeless.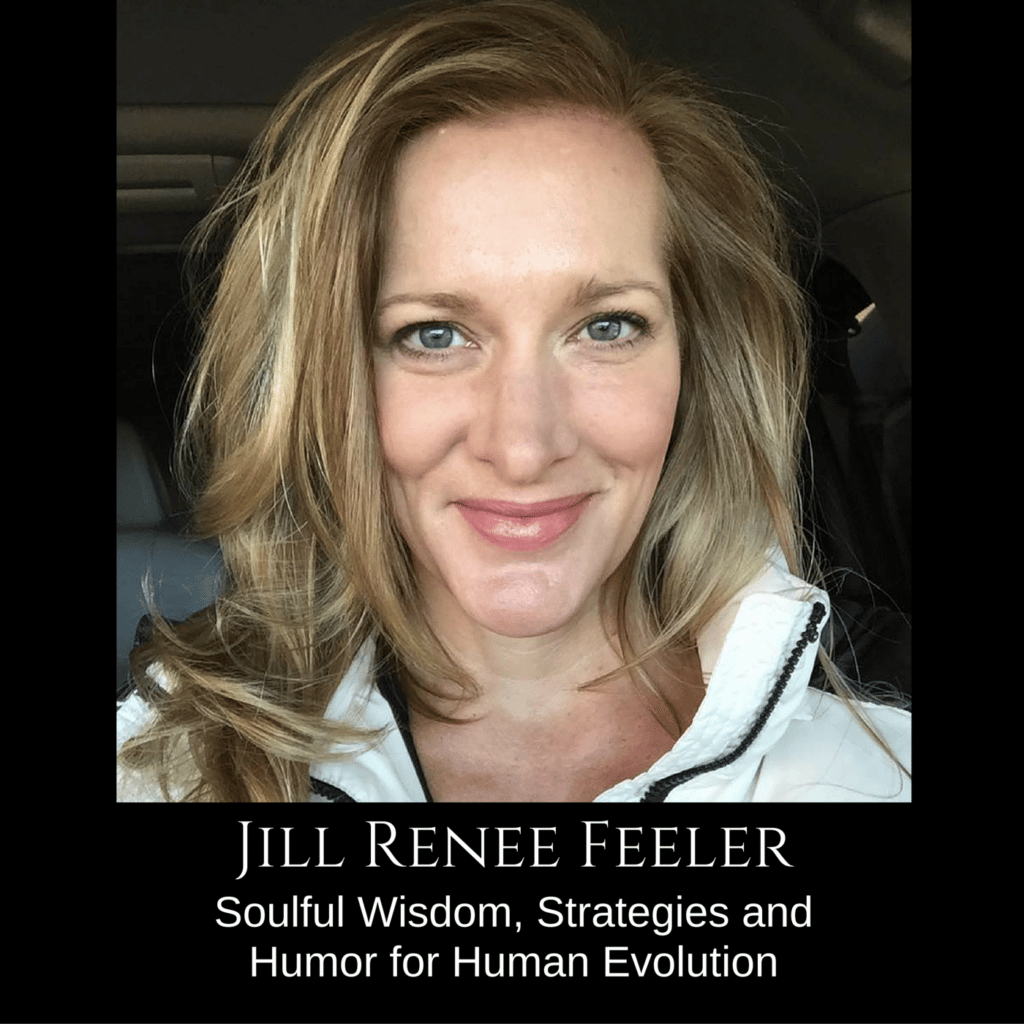 Jill Renee Feeler invites us into not just another dimension of ourselves, but into another spectrum of our humanity. She is boldly setting the stage for 21st century spirituality, ushering in a way for being divine while also being wholly human. She embodies awareness, wisdom and unconditional love that turn present day spiritual teachings on their head. Jill offers her audience and clients clear game-changing tools for bypassing the limitations of this Age, for connecting directly to your eternal energy field and your inherent Sovereignty. As a rising star in the personal growth industry, published author, unforgettable speaker, and top rated intuitive, her fresh ideas come to life and awaken the soul for even the most advanced spiritual seeker. Jill's intuitive sessions are game changing! One client put it perfectly: "one session with Jill is like years worth of therapy or coaching." Awaken your soul, brush off the false teachings and tee up Your mastery at https://jillreneefeeler.com/
For those who aren't sure psychics and intuitives are real, I can relate!
Subscribe to my channel
Feeling uncertain about layers of yourSelf? Me, too! JRF Podcast #209
Kanye West Intuitive Reading from JRF
Past Life Research Not Necessary??!? JRF Podcast #208
I had a wonderful experience with Jill Renee Feeler. My session answered so many questions that had been niggling at me for some time. Now I feel empowered to step forward in joy knowing that I am enough and totally able to assist people who want to raise their vibration and heal their lives.
So much love, gratitude and sparkly rainbow blessings to Jill and her team.
Gayle L. Sydney, Australia.
Gayle Lee
Wow, wow, wow, I feel so connected and loved when I am in a session with Jill. The messages that come through resonate at a core level and I am so grateful to have found such a beautiful way to connect with myself for myself. Jill's abilities to flush out the things that really don't matter 🙂 helps me create a clearer picture of how I want to BE and BE Seen in this World. It doesn't get much better than that. <3
Thanks Jill you are amazing and a real gift in my life.
Tarver Harris
Jill goes straight to the point and her interest in me felt truly honest. I'm still unpacking what went on in our session, it was very powerful.
Andrea Ortiz
The experience was full of love and encouragement
it also reminded me that I am never alone

This session can be shared
I love and thank you for being you.
Claudeth Campbell
My reading with Jill helped clarify some of the issues that I had been having in my life. When she connected me with my team they gave me a pep-talk that brought me to tears of gratitude. Even though Jill is a very straight-forward person and she doesn't BS you, her messages are so lovingly given. She seems to be able to hone in on anything you ask her very quickly. She asked some very pertinent questions to get to the bottom of things. She really nailed it several times in my conversation with her. It felt like speaking with a trusted friend. I feel lighter and more clear after our reading. I found great value in having communicated with Jill and I hope to do it regularly in the future.
Tamara Kukuczka
Private Sessions with Jill are a treasure! I have had 2 of different lengths 30 mins and 60 mins. and would have them periodicly every couple months if you can. I know I would be if that was possible. If/when you purchase a Telesummit package with a 30 min private you definately want to add an extra 30 mins and schedule those back to back to make it a full hr. to truly have the experience that will give you time for your Team and Jill's to settle in and go deep with time of questions and... Read More
Suzanne Shafritz
Jill is extraordinary! With the help of her "team" she has access to rare wisdom and insight! I feel blessed to have found her and worked with her. I recommend her very highly!
Maria Fung