World Class Intuitive, Cosmic Whistleblower, and No Bullshit Spiritual

REBEL!

Read on, you'll see…

Get YOUR Stuff! Courses are lifetime access, because the wisdom we are creating (together!) here is multidimensional & timeless.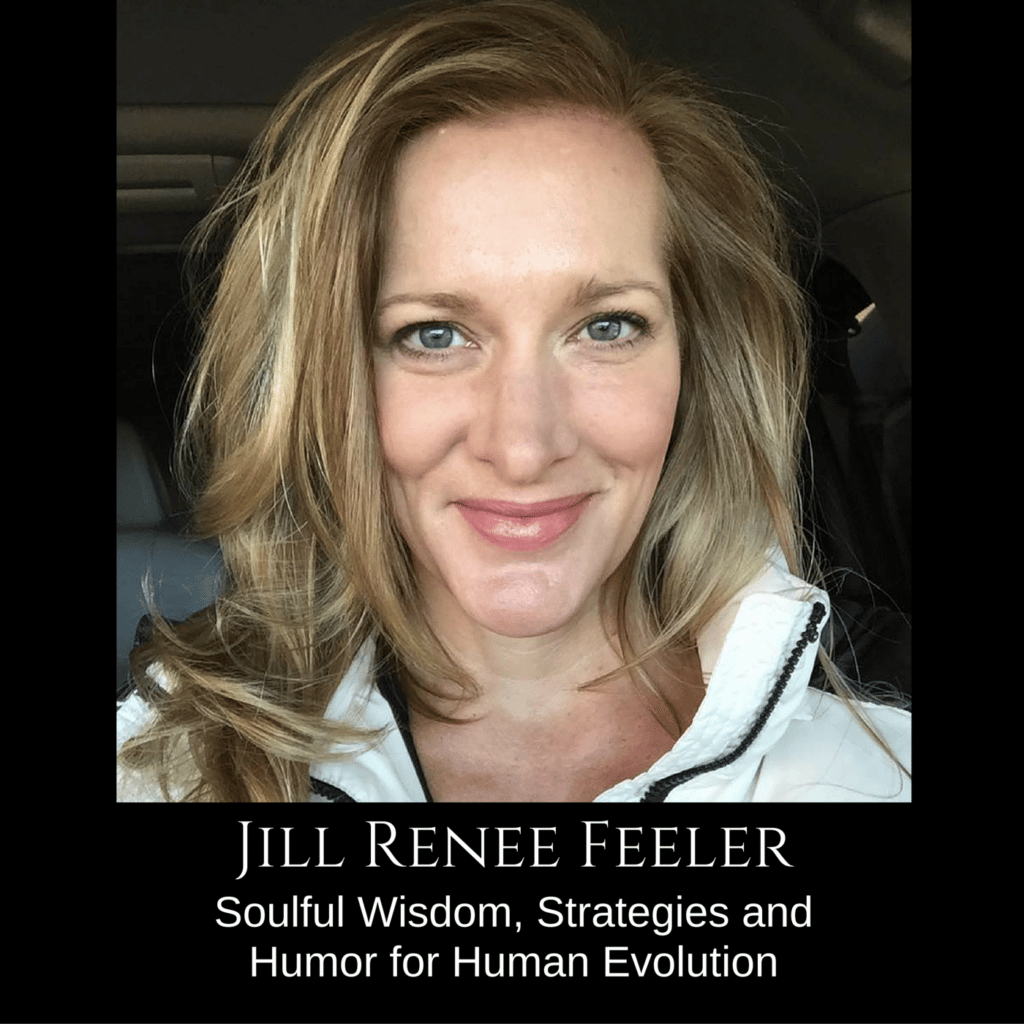 Jill Renee Feeler invites us into not just another dimension of ourselves, but into another spectrum of our humanity. She is boldly setting the stage for 21st century spirituality, ushering in a way for being divine while also being wholly human. She embodies awareness, wisdom and unconditional love that turn present day spiritual teachings on their head. Jill offers her audience and clients clear game-changing tools for bypassing the limitations of this Age, for connecting directly to your eternal energy field and your inherent Sovereignty. As a rising star in the personal growth industry, published author, unforgettable speaker, and top rated intuitive, her fresh ideas come to life and awaken the soul for even the most advanced spiritual seeker. Jill's intuitive sessions are game changing! One client put it perfectly: "one session with Jill is like years worth of therapy or coaching." Awaken your soul, brush off the false teachings and tee up Your mastery at https://jillreneefeeler.com/
For those who aren't sure psychics and intuitives are real, I can relate!
Subscribe to my channel
JRF Podcast #219 Boundaries, Leadership and Disruptors
Thinking for Yourself, Disagreeing and Propaganda JRF Podcast #218
The Nature of Thoughts, Telepathic Gifts & Healing Anxieties JRF Podcast #217
I very much valued my time with Jill. Her connection is amazing and intentions are pure. I was offered new awareness and received many confirmations. This session provided huge upgrades with advice that will serve me for a lifetime. I am grateful and look forward to scheduling sessions more regularly.
Amy Surma
This has been my first session with Jill Renee and it will not be my last. It was wonderful! I felt truly seen and validated like never before. Her messages opened me up to my true self in words that have never been expressed to me before. And also opened my up to amazing possibilities. Thank you, Jill!
Patricia White
Dear Jill- thank you for sharing your gifts, insights and healing abilities with me. It was and continues to be a ground breaking message for me that has resonated deeply within me. You confirmed many things and surprised me too. Good surprises! I have listened to it over and over again and will continue to absorb the wisdom, advice and attagirls that came through during our session. Nervous before we began, but no need because there was oodles of love and soulfulness during our session! I feel lighter, more confident, beautiful and blessed. My pups, Riley and Shadow enjoyed meeting you too! Thank you Sister. I Love you and the work you do.
Rose Duncan
Jill greeted me with a warm appreciative response when she felt into me via my team. She stoked my inner fire, shook things loose, offered seeds of potential direction and shared openly here own journey as an example. The messages she transmitted from my team rang true and punctuated the knowing I was coming to. It was a nice mixture of reassurance, insight, fun and laughter. I'm so thankful that I had this session with Jill because it is now a touchstone that I find myself returning to again and again to remind myself who I am and to shore up my confidence.
Sylvia Kleinsmith
Jill has the most amazing insights and input from our teams. She is able to cut through to the issues at hand and really help you make sense of the world we are living in. She is the master at separating the wheat from the chaff and leaves you with the kernels of wisdom that will change your life. I can't recommend Jill highly enough. She is absolutely amazing. Thank you so much for inspiring me on my path and clearing a way to get where I want to go. I love you soooo much!
Lisa Frith
I had a wonderful experience with Jill Renee Feeler. My session answered so many questions that had been niggling at me for some time. Now I feel empowered to step forward in joy knowing that I am enough and totally able to assist people who want to raise their vibration and heal their lives.
So much love, gratitude and sparkly rainbow blessings to Jill and her team.
Gayle L. Sydney, Australia.
Gayle Lee
Wow, wow, wow, I feel so connected and loved when I am in a session with Jill. The messages that come through resonate at a core level and I am so grateful to have found such a beautiful way to connect with myself for myself. Jill's abilities to flush out the things that really don't matter 🙂 helps me create a clearer picture of how I want to BE and BE Seen in this World. It doesn't get much better than that. <3
Thanks Jill you are amazing and a real gift in my life.
Tarver Harris