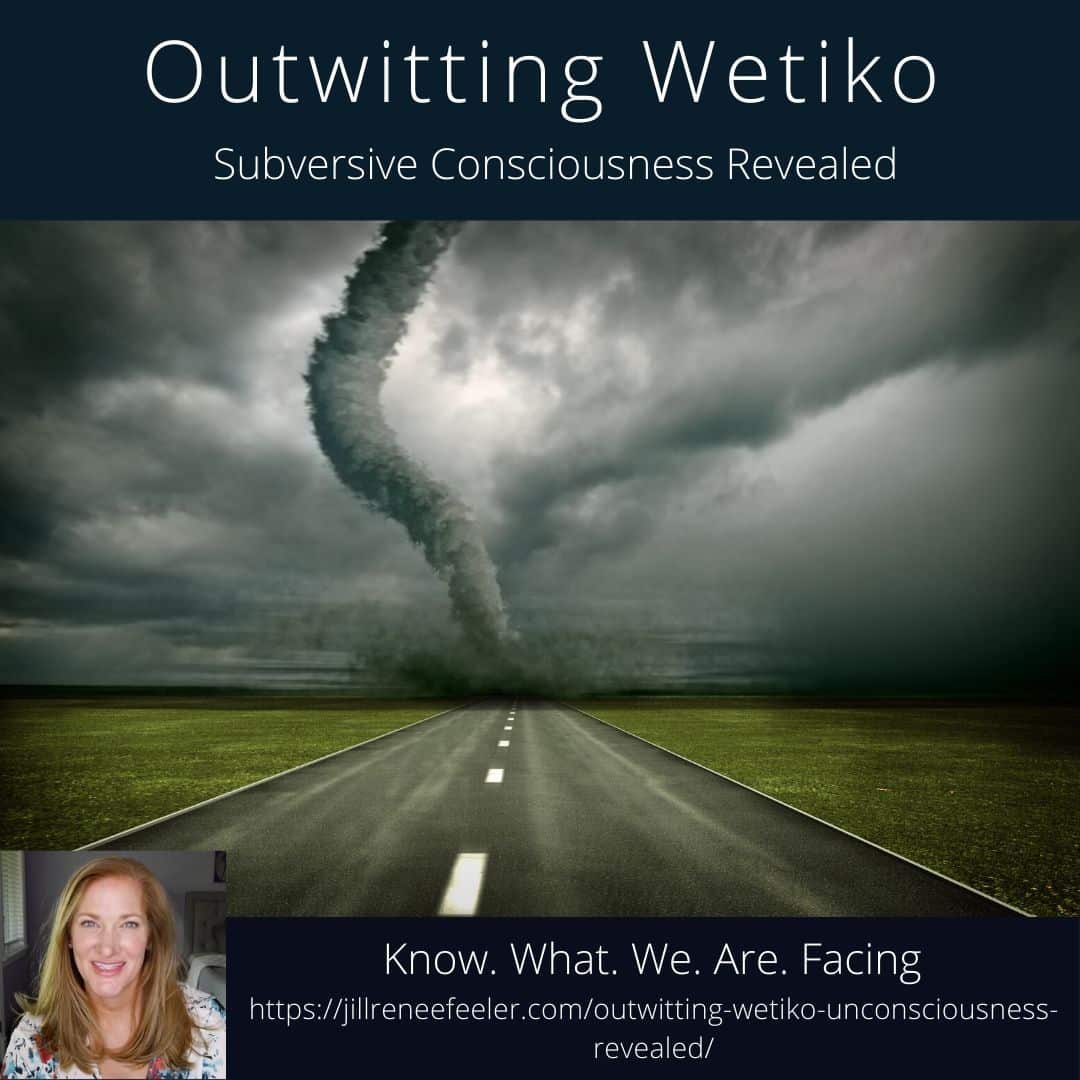 A Series to go deep into unconsciousness, which I refer to as "Wetiko", using Truth to help us see, clearly the inner workings of this reality, the quarantine that remains and the personal blocks it presents to Ascension, joy and sustainable feelings of enlightenment.
An enlightened view to dark energy and malevolence in this reality that further empowers those who live to do good in the world.
A series unlike I've ever done before: we explore the nature of unconsciousness ~ mind-blowing and code breaking
---
Already Purchased? No problem, you must not be logged in.  1) Log in here and then 2) come here.
---
Free first call, sample, is available:
Introduction to Wetiko (2 hrs, 23 min)
A recent review:
"Thanks for the special message you added [Sept 28 2020]. I wanted you and everyone else to know that I appreciated and was encouraged by the level of understanding that the Wetiko Series provided me. The unconsciousness part of our world often has me shaking my head in disbelief, but this series helped qualify it in a way that, in your words,"amplified" my light. I am way 'lighter' after I experienced Wetiko Series and would recommend it to everyone. I love you Sister! xoxo" – Connie Rutledge
---
"I'm really enjoying this Wetiko series. It doesn't matter that I'm listening years after it was first recorded because it is all relevant today. I just finished listening to # 7 the Big Ask. Thank you, Wetiko, and Reptilians who are overseeing this separation age, for sharing this insight with us. Now I feel more confident, in how I integrate my light, and explore my Creator abilities. I'm standing TALLER, STRAIGHTER, and LIGHTER. WOW AWESOME !!!" – D Pryor, 2020

---
"Wow, 45 minutes in to the introduction and I keep saying to myself "this is so good, this is so good." My heart is giddy and there's a little "tee hee" going on inside me at this knowledge and perspective. And I love how it's tying in with coherence to the little pearls I've picked up from others along my way this year. Thank you for doing this Jill!" – Sylvia K
---
"Hi Jill,
I just wanted to say THANK YOU so much for doing this series. I can't stop listening to it. Episode 2 had a big impact on me. Listening to it I felt like a big part of me shifted. It is hard to explain but it felt like I was able to feel my light crack open and expand and shine through my physical body. It is exactly what I needed to hear to at this time. I has greatly helped me see where I have been holding back and allowing Wetiko to take over.
I also am working through your Soul Signature Series. So THANK YOU!! Your work has really helped me to dive deeper into who I AM and release some of the old stuff I had tried on during this journey. I appreciate all that you do and for showing up for all of us!
Luminous Blessings! xoxoxo
Stacy Stehle"
---
A recent customer review from episode 2:
"OMGoodness Jill!!!!! Talk about a game changer!!!! There is not enough room here to express what has happened since the call last night. This series is HUGE!!!! Thank you! Thank you! Love you!" And another participant comments: "The freedom and the levels of sovereignty that I've accessed since I started listening to Outwitting Wetiko has been so rewarding, and so surprising… I feel brighter in my Light! I needed this series because I wasn't going to engage this level of Light from where I was before. I had to expand in this other layers of unconsciousness, and to be able to see everything at a different angle. I wasn't sure that I was ready or even interested in this series. But I've got to tell you, I'm loving it!! I absolutely love it and I feel like that it's supportive to everything else I've done in my spiritual awakening.  It integrates and upgrades everything that you've, that we've, created so far in spiritual teachings." – JM
---
An enlightened view to dark energy and malevolence in this reality that further empowers those who live to do good in the world.   This is an 8 part series, including 12 hours of life changing audio recordings. Purchase offers immediate access to the eight powerful audio recordings. Please note: this series offers content matter unlike any I've ever done before. I don't recommend it for those that feel timid or sensitive in their light. We go head on with tough and serious topics such as death, dying, the quarantine in place on Earth, suicide and many others. It is shared for the purpose of expanding consciousness and helping us be even stronger in our Light in this reality. But for some, it may make them feel unstable and insecure in their light body. It is quite advanced and highly unusual material that many of us were waiting for… to move further into our Light in this reality, amidst what is. By facing it head on. Boldly and confidently.  For those led to this, it is an honor to be sharing it with you. And, for those that don't feel it is for them, I heartily suggest the these other enlightenment courses which are also fantastic, deep, inspiring resources for anyone on their path as a conscious, aware being. With love and gratitude, Jill