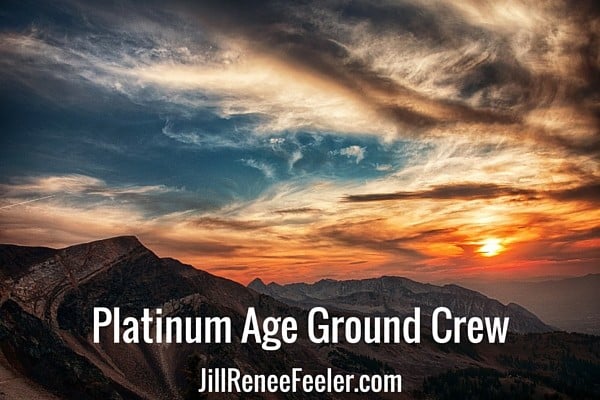 I've been asked by my team to facilitate a series of calls to help us tune and activate the energies for 2017, this One year. This feels very special and I hope you will join me in this process. The timing is special as it is just after the Equinox and just before this very unique US election cycle, that seems to have the world in suspense.
It is important that we attune the 2017 energies, from our humanness, connected to our divinity. We will help ensure that regardless of the election outcome, that those who seek and choose sovereignty will have access to it. Additionally (and this part is important, so please stay with me on this) we will be energizing 2017 to:
help ensure the new year fully latches onto the upgraded planes now available, and
assist in linking the past nine years of progress into a grouped upward spiraling sequence for this upcoming set of nine years (2017-2025). I will talk more about this in the series, as it is valuable in this work for us to have a basic understanding
do our part in materializing new levels of Divine Light within the physical world of Earth
receive the blessings from our work to date and our work on this important project as we Tune our World
Please note: this is advanced work that I would normally be doing at my annual retreat. With much delight, I am guided to facilitate this work with this group – and so it is! I trust you, Your unique Light. I know that all of us divinely led to join this 2017 Tune Our World Project will do so.
My work at this level includes group visualizations, meditations, messages and activations. The power is not just in what we are doing, but also why are we doing it, and who is doing it… We represent a collection of unique Soul Signatures and together we do indeed light up the world. When I facilitate such exercises, it is to activate and guide our individual and our collective Light.
I know from my years of service on the planet then my gifts in seeing Your mastery, help further activate it. I treat you as the Master I see before me. And this is game changing for those I am blessed to work with. I'm excited for You, and Your distinct Light of God to be part of this Project, to tune 2017, this one year, and the subsequent 8 years attached to this cycle to levels never before felt on Earth.
We started this work in centuries ago. And it is time to up the scales even more.
Please join me in this special work. I want you to be delighted. Period. If you aren't, that is what the guarantee is for.
Logistics:
Two pre-recorded preparatory workshops (available immediately upon purchase)
Three Live calls (each will be recorded for easy replay). Live call dates and times are on Sundays:
Oct 2 8 am Pacific/11 am Eastern/4 pm London
Oct 9 8 am Pacific/11 am Eastern/4 pm London
Oct 23 8 am Pacific/11 am Eastern/4 pm London
Dedicated Facebook Group to interact with each other throughout the project, and beyond.
For those that cannot join live, please note that we are working beyond the time/space continuum anyway :-) By signing up, your energy is part of this project, even if you cannot join live for a call. The recordings are available, helping you participate in what you are helping create. This is true even for participants that join well after the live calls. I've seen this truth in my work over and over again – pure testament to our multidimensionality and our working within our Higher Self energies.
Ok, the preparatory recorded messages are ready when you are so let's get this 2017 Tune Our World Project started right now!
With love, blessings and gratitude for all that you are,
Jill
"I just have to express how AWESOME Jill Renee Feeler is! I had a private session with her monday and she is simply off-the-charts amazing! I'm still reeling at her gifts and expression…her clarity and refined skill in reading the energies and in communicating with our teams. WOW! I must also add how indescribably awesome it feels to be seen in TRUTH by another!
THANK YOU Jill Renee Feeler! For all you are and do on this planet and in all other realms! YOU are an interstellar rockstar sistar! And thank you for reminding me that i am too. ((( heart emoticon )))" – Krista, New York
"Sweet!!! I have learned so much and the
[team's] wisdom has been so helpful and enlightening. I am greatful to you all. And Jill, u hav opened my eyes to alot of things and different perspectives on how I am doing things and seeing things. U are awesome and maybe someday I will have the insight and ability to tap into my team like u can. Thank you. Love P." Celebrating the Empaths participant
"I just wanted to say how grateful I am to have experienced this with you all. I really enjoyed yesterday's call the grand finale. I feel like more grateful for having this human experience. This is very special. I am so excited about the rest of my life. I always felt like, if I get this or learn this then I can succeed. but now I just want to start my own podcast and talk about how we are already everything we ever aspired to be and there is nothing holding me/us back. All is available to us right now. This human experience is more than I could have ever imagined. I look at my body differently, my life differently and my relationships differently. Wow. I love you all and am so incredibly grateful!" – H. Celebrating the Empaths participant
Other client reviews are here.
SPECIAL DISCOUNT!: The 2017 Tune Our World Project is being offered exclusively during this season of Beyond the Ordinary, at huge savings. To take advantage of this special offer sign up here.