Does Luck Exist? JRF Podcast #223
I originally planned to share a live podcast for this week, prior to my departure Wed to Greece for another epic client trip!  And then, on Monday after client sessions, I felt ready and inspired to do a podcast audio recording on a topic that came up in one of the sessions that I wanted to expand upon and offer to all of you, for your consideration. This podcast is on the very powerful concept of Luck, which I'm observing many in my sphere of interaction don't believe in. SO, here you go ~ a case for Luck.
Is Luck real? Many seem to not believe there is luck, perhaps instead believing that everything happens for a reason, for a purpose and that everything has meaning. I can see where the concept of luck wouldn't fit in that paradigm. And yet, in this message, we are offering that luck is a very real variable in this reality and in life. Acknowledging the role of luck, good and bad luck, is perhaps the huge upgrade you've been looking for in making sense, of yourself, your experience, and what Is, as well as what can be. I hope it serves you well, your inner greatness, and the many possible expressions of your greatness in this strange and also beautiful world.
Video is here:
Audio is
here
: Offered to you with love, Jill
Another offering you may love, shared live with Members on Sunday
: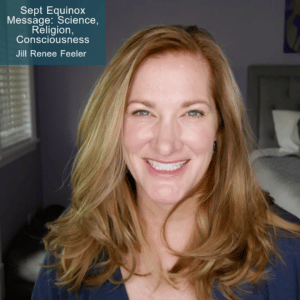 Thank you for supporting this podcast through our membership! We offer exclusive member events, message and ask me anything sessions.  You can try out the membership with a $14 USD renewing
monthly membership
(cancel anytime) or you can sign up for a $144 USD full year with a convenient
single annual payment
and $24 USD savings over the monthly rate. Remember, we turn modern day enlightenment teachings on their head and offer breakthrough concepts for anyone pursuing personal improvement and next level individual success at life. Weekly messages are our gift to the world, to inspire the Light of God within all life. This is a no bullshit zone – we turn "enlightenment" teachings on their head… to reveal the authentic Light that is already there, in You!
Events
,
private sessions
,
archived classes
,
travel
,
recorded interviews
and so much more are available. I LOVE to create and share soulful resources. Thank you for your support. I appreciate You.  
Other red pill financial perspectives offered here.