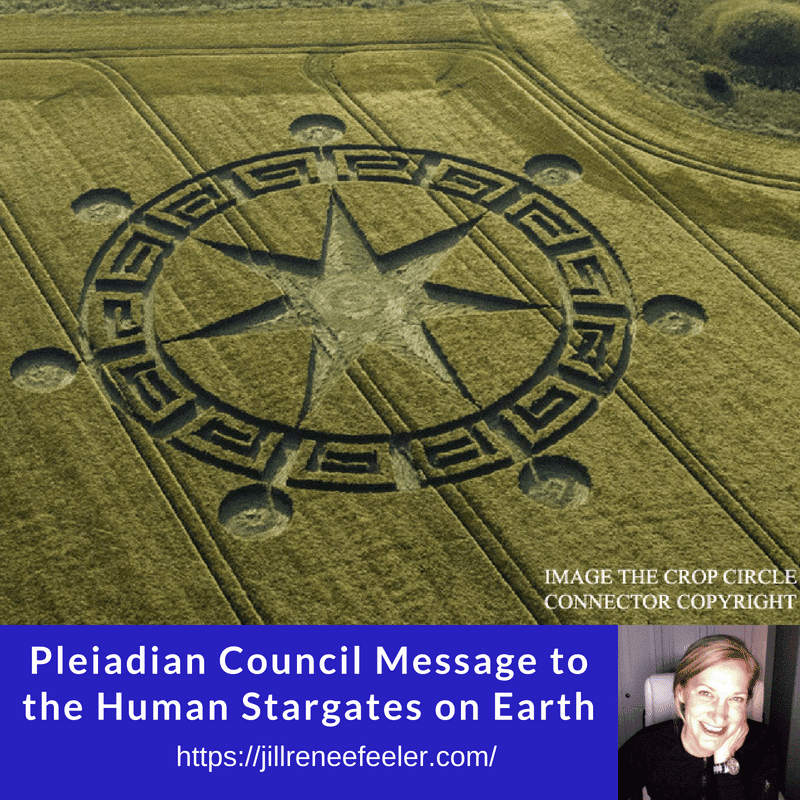 For this week's sharing we have created a message alongside the Pleiadian Council for the Human Stargates on Earth. Part of this message's purpose is to tune the upcoming June Solstice. The recent crop circle is also related :-) The message includes:
some distinguishing characteristics of human stargates relative to others,
common challenges and recommendations for moving beyond them,
human relationships and advice for how to improve them, and its relation to our joy and delight while embodied.
The support, love, affirmation and insights have already been felt by many of you in experiencing this message. And I hope that continues for more of us that are in this very unique and interesting situation of being here in this way. FB friend's live video from the crop circle is here.  Amazing detail of its appearance on the ground. Yummy yum yum! Video recording is here:
Audio recording is
here
: I hope you enjoy it! Thank you for sharing, liking, commenting, subscribing if you did. Cheers to you and your light, Jill
Events
,
private sessions
,
archived classes
,
travel
,
recorded interviews
and so much more are available. I LOVE to create and share soulful resources. Thank you for your support. I appreciate You.