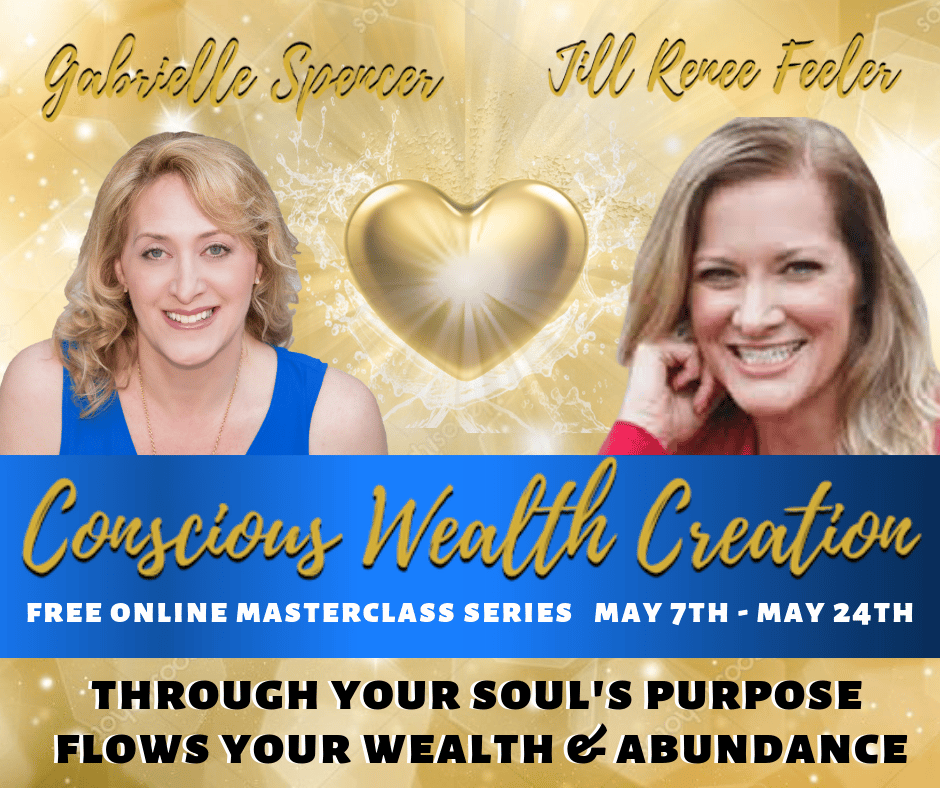 Hello to You and your Beautiful eternal light!
I wanted to let you know of a paradigm shifting interview I did with Gabrielle Spencer available only today and tomorrow (May 13-14).
I sense you are going to want to hear this one. I found myself and the team being super SUPER focused on what works and doesn't work regarding abundance and wealth creation (from our perspective).
Interview is HERE ~ please follow link, Click Yes I'm In, provide name/email/ automatically you will see page with my name and play button. Video is then revealed, if in window of it being available.  Again, it is only available May 13-14.
I don't often do summits, especially wealth creation oriented ones, so what came through was a nice and different angle of energy from what we normally share.
I hope the information and energy lands well as we definitely went into new realms of the consciousness field (and that can sometimes be uncomfortable). I know that we we offered it 100% with love and positive intentions. But, you know that we are blunt. And we definitely were in this interview!  Again, it is only available for 48 hours, given Gabrielle's structure for this summit. No selling, no special offer in this one, just a radical and light-based conversation. I think (and hope) you will enjoy it 🙂
The word Liberation comes to heart.
Other Financial and Abundance views from the team are here and here.
For now, sending love, gratitude and blessings,
Jill