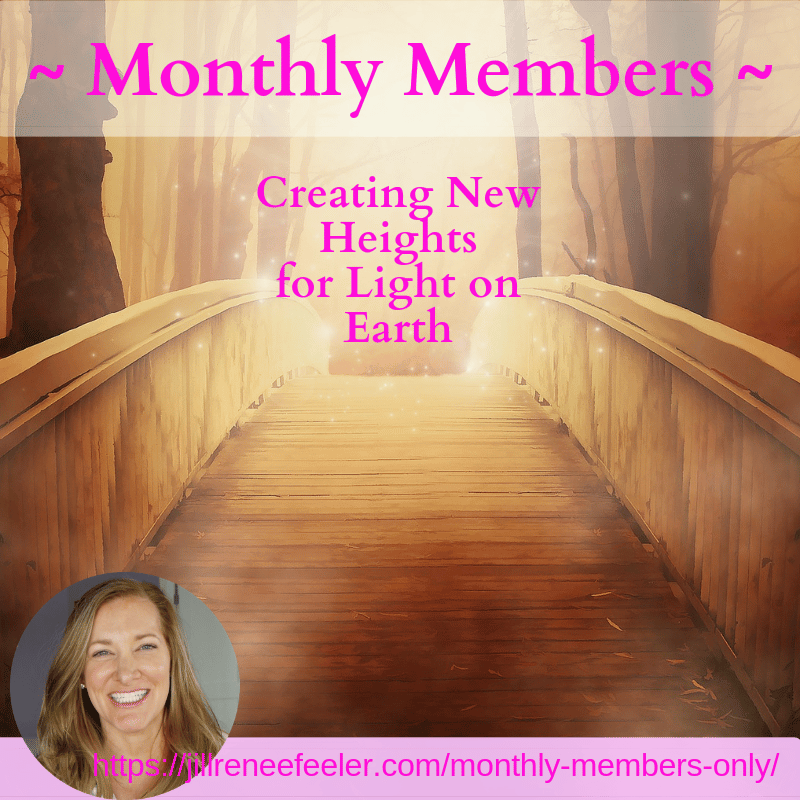 June Monthly Members Event
What will we talk about? I don't know yet but I love how deeply supported that we've been in the Members content to date.
Already a member? Sign in here, then return to this area (you may need to refresh your screen).
Not yet a member? Please try it out ~ Monthly Members contribute $14 USD per month, receiving (at least) one exclusive online event per month along with regular posts and dedicated inspirational support for members being your light, here. I promise to deliver far more in value than the nominal $14 USD per month exchange. You can cancel at any time. Purchase also gives you access to all previously shared monthly members content (which I sense you will LOVE)!
New Members Joining Click HERE to get started
Together, we are Creating New Heights for Light on Earth
Thank you for your support! I am excited for the more balanced energy exchange of this monthly members approach via the nominal charge per member. Relative to all that we offer on a regular basis, this feels so good. I appreciate you, our connection, our light, here.
With love, gratitude and blessings,
Jill