Already purchased Living Ascended and need help accessing the Materials? No worries, help is HERE, Now.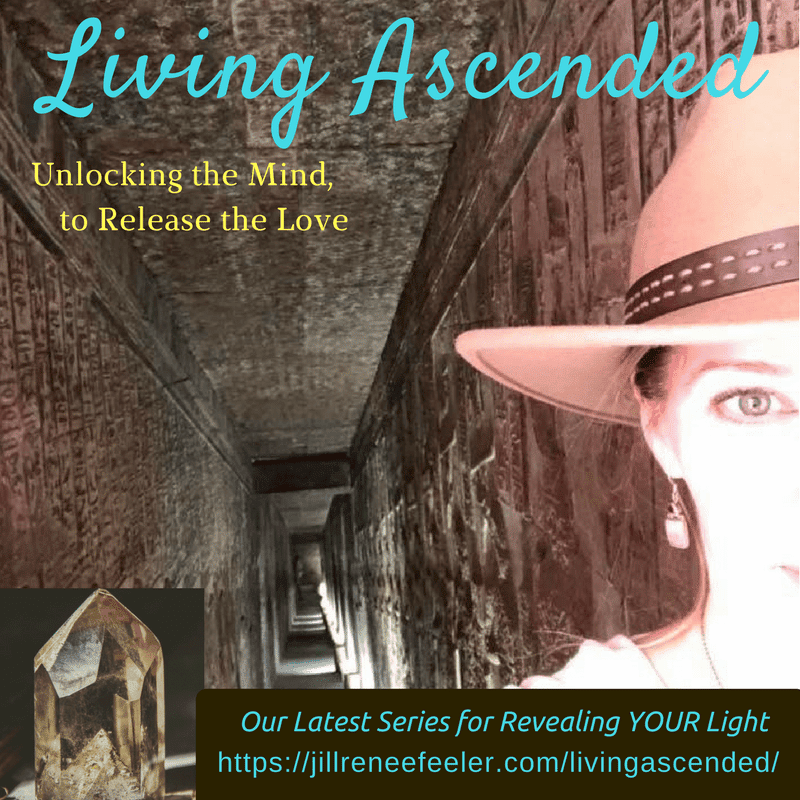 Purchase HERE at discounted pricing of just $99 USD!
Already purchased? Wonderful! Please log in here, then access materials here (you may need to refresh your internet browser). "OMG I am only on minute 6 of Living Ascended and had to pause it because I have already had a HUGE epiphany in regards to the purpose for our physical experience on earth that gives us the opportunity to test and validate what we know, our own mastery, in the physical; the physical experience is our partner for this process. And all thanks to your words, Jill, around minute 6 regarding the physical experience on earth, inspiring me to 'get it'. I love 'getting it' moments!!" xoxoxo Melissa When I asked my team what we would provide for this special audience, they said "We want them to know they Are ready, to be their light, at levels that will surprise them. That is why they are on Earth. To be their Light." We are viewed as Masters of Light (yes, you) by our energies in the highest dimensions. And yet on Earth we often don't feel it, can't see it and even question if it's true. Our fellow Masters of Light including Jesus/Yeshua, Mary Magdalene, Gaia, Archangel Gabriel (and more) deliver key teachings and energetic principles from the Ancient Mystery School vaults as we restore and upgrade our energy fields to timeless truths and eternal light. Together we will pull back the veils on what Mastery looks like in this reality, why existing grid systems make it challenging so that we can then bypass them, more fully ascend and then live as our soulfulness.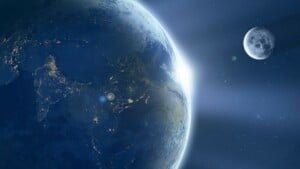 Through soul soaring activations, core truths, cosmically coded messages (and humor) we will lay new grid work for our soulful layers, here, now. We go deeper, into our truly divine energy fields, beyond the mind, into our soulfulness. Creating New Levels for being light in human form. Living fully as the light we Are. Done waiting. Done "training". And so it is. In the first sections we more fully connect us to our Soulful layers, with some powerful activations and helping us remember our true purpose for incarnating. We get deep into why we often don't trust and don't see our eternal light while we are in this reality. We are provided with strategies for bypassing these limiters, helping us be our Mastery, with exactly how things are. This guidance comes at the challenges we face from all angles, leaving nothing out, allowing us to know ourselves as fully masterful, even here. The direct and clear wisdom and recommendations in the next sections cover the practical application of our light and our mastery in this reality, in our work and in our homes. We don't ask the world to be anything different than what it is in this process; true mastery. These materials are mind-blowing, utterly cosmically-coded and purely crystal clear.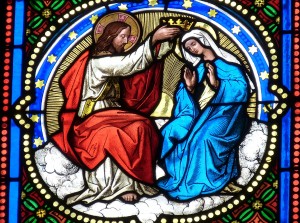 Our Eternal Love was always ready for Living Ascended. Our teams did not hold back, at all in this series and I cannot wait for you to experience it with me. For those desiring more personal attention to your soul signature, your specific areas of mastery and your brain's adjustment to let these layers soar, a private session package option is available and highly encouraged. Yes, I am booked out quite a ways and this can feel unsatisfying to wait. But, I assure you that clients find it more than worth the wait. They also find that the session date ends up being exceptional and seemingly planned by their teams. A reunion with your Soulfulness to last a lifetime. These materials are shared in 9 high quality audio recordings available immediately upon purchase:
Part 1 Welcome: Important Activations (35 min) Part 2 "The Re-Organization" placement of for your Divine Tech! (31 min) Part 3 "What Mastery Looks Like" so our brains can be clearer that we ARE ready (36 min) Part 4 How to Transition into Mastery Mode (31 min) Part 5 Getting Serious in Your Light – powerful experience with other timelines of ourselves (35 min) Part 6 From Law of Attraction into Laws of Creation (Mastery lives here) (47 min) Part 7 Golden Seeds and Platinum Rays (going deeper!!) (55 min) Part 8 Powerful Experience with our Fellow Masters of Light, Bringing it All Together (24 min) Part 9 Closing, Thank You and Next Steps (6 min)
Q&A Recording (1 hr 54 minutes) AMAZING topics that allowed the series to reach even new heights – so many great, tough, expansive topics covered here. Definitely one of my favorite Q&A of any series.
With love, gratitude and blessings, Jill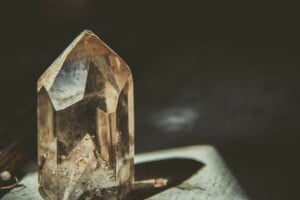 Reviews of Jill's Work:
Excellent Jill has an amazing ability to recognize and translate the eternal light that shines from within each of us. She does so with much love, honour and insight. Jill has a timeless and endless wisdom. I truly cherish our time together. Much love and thanks to you dear Sister! Paul Canada
Loving and Direct Guidance Not even 2 seconds into it, Jill managed to say things that blew me away! One of my very TOP concerns came to the surface as soon as we said HELLO!!! Jill is a loving, kind, direct, accurate and just all around beautiful person. I am honored to be able to call upon her gifts. I genuinely love JRF! Anna USA
Hi Jill, I just want to say I just listened to the first recording and OMG!!! I was crying at the end and I don't even know why. Well yes I do — I felt a huge expansion! Words can't even begin to describe the feelings I felt. I love your stories btw. – Nicole
Loving The Ascension Codes!! Just finished listening to #5….very pure and True. Thank you Jill for putting your work out there for all!! Getting so much more out of it than I expected to…silly me. lol – Bronwen
I'm up to recording #6, and blown away!! – Tracy
Katherine Duncanson
–
Rating: Excellent
!! Our session last Monday was truly inspired. I received the recording and have listened to it 3 times ….so far. Thank you for the special blessing at the end. I felt a rush of love fall over me in that moment and it was such a special surprise. The session continues to resonate. I feel that it was a huge teaching of Truth, Jill. I am deeply grateful for your directness in the information you give, as well as your huge heart and your caring. I have had a great week and have been "stepping up" …no more holding back :)
Linda Jervis
–
Rating: Excellent
!!! It was such a pleasure to have a session with Jill. Although I've had many similar 'readings' before no one has given me such succinct information that I was left feeling like Jill knew me better than anyone else. She saw me in my Light and gave me valuable information to guide me to evolve spiritually. I am incredibly grateful. Linda Jervis
Lisa Cook
–
Rating: Excellent
!! Jill held such a loving, safe space during our session, She felt like an old friend. The information she shared felt so true that it brought me to tears. I have clarity in a way I have been seeking but couldn't quite get to on my own. The feeling of being truly seen and honored calmed my mind and lightened my heart, it felt like home. So grateful for her work!
Changed Forever I would just like to say that there is no more shyness or doubting myself after my reading with Jill! I am amazed at how she got right to the truth of who I am and it resonated so much with my Being. Now I completely honor my Truth — that I am a powerful spark of Source Light Energy. I mean me absolutely and confidently know I have the ability to discern, and use the wisdom I am given to help others (and myself) on this physical plane. No more doubts. What alchemy! I am changed forever and for the better! Didi
Awakening Process Validated! It's been about one month since I had my first session with Jill, and I am so thankful that I followed my heart, which kept telling me that meeting Jill person to person in this way was paramount at this time. It was everything I had hoped for and so much more! I feel like Jill is my sister and comrade in this exciting journey now, creating the new Platinum Age together!
Since then I have listened to the replay over and over again every few days, and each time a new realization or nuance of meaning comes clear to me, like, "Oh, that's what that meant", about something that Jill saw for me, or something "my Team" was showing her about me. I now know myself in a way I've never known before! It feels so good to have my new awakening process validated so fully and warmly, and to get more acquainted with "who I really am"! Jill also helped me with my digestive health issues by mentioning it before I even told her about it, giving me good suggestions about what to do for it. I do the wonderful activations she gave for me, and know they are so helpful as I go forward and upward! If you're even just thinking about doing a session with Jill, go ahead and do it!—It's so worth it!
Mary Ann
Mexico
Unbelievable and Beautiful
Our session together was extraordinary. I want to thank you so much for all the insights you had about me and my family. You truly have a beautiful gift that words cannot express. I listen to the recording you provided of our session together often because I always get so much more out of it every time I listen. I even had my husband and boys listened to it and they too enjoyed it. My son Dylan said to me "how does she know so much about me?" The way you described my energy along with my family's energy was absolutely unbelievable and beautiful. You have provided me with so much expansion in myself and how I view myself. I have been using the "fun factor" more and experiencing more joy everyday in my life. I will definitely be having another session with you in the future. Thank you so much! Nicole USA
Living Ascended will make your light, your love, your Soulfulness more real in your life so that you can fully share it with this reality. Materials are provided in audio recordings available upon purchase. Supporting materials are also provided, which will be especially helpful to those newer to my work (welcome!). A bonus Q&A call was shared and is now available in archive along with the core materials. It happened just one week after my return from an epic trip with soul tribe to Egypt and Petra… and I can feel the upgrades that adventure offered, to everything that came through in this Q&A call. It may be my favorite Q&A call to date!!  Can't wait for you to hear it :-) Get Started!