Jill Renee Feeler Explores the 2008 Mortgage Lending Crisis and Resulting Bank Failures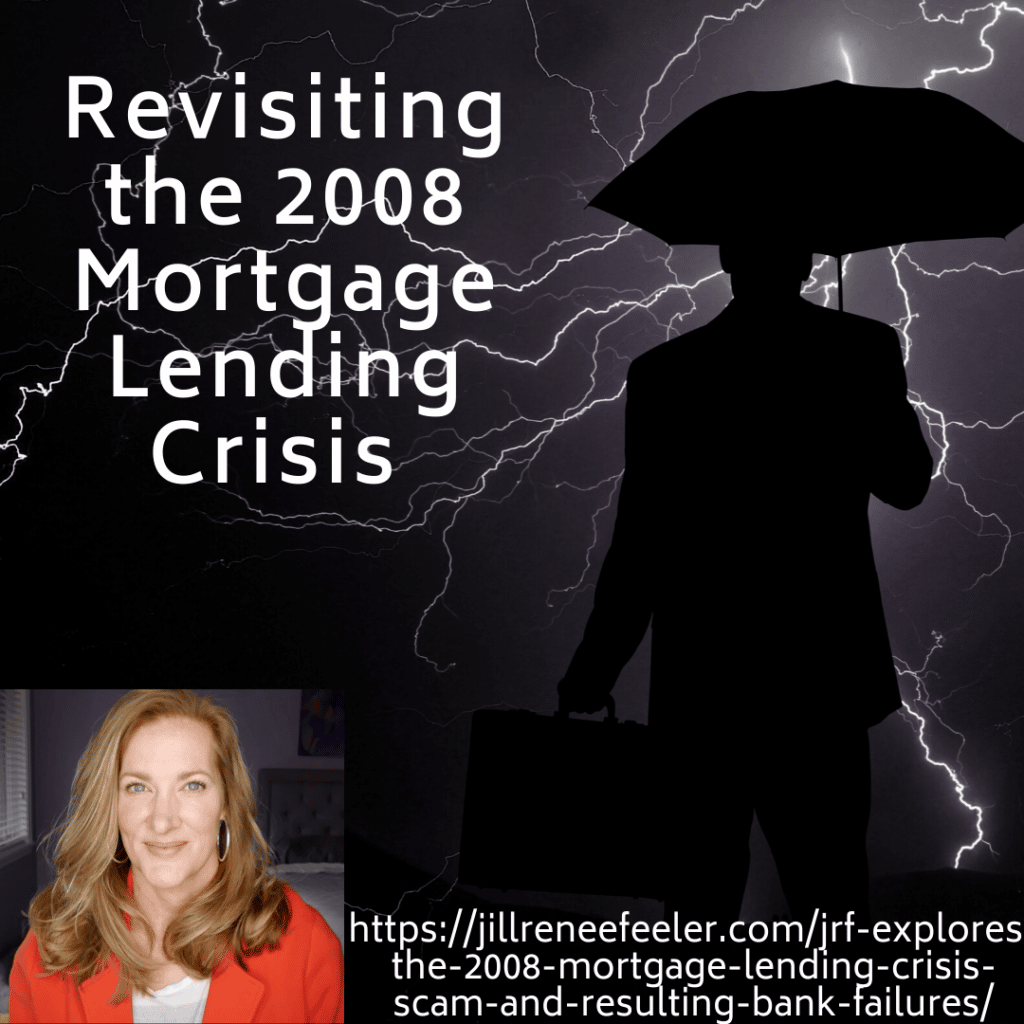 I found the below resources quite informative about the 2008 mortgage lending crisis. There is so much still to learn from that experience, particularly since it seems no one was really held accountable… The leaders at even the failed banks still got their bonuses, yup even the banks that were given government bail outs. Many of the same politicians that oversaw those bail outs are still in their seats. And the game continues. The Matt Taibbi interview is particularly raw and disturbing in terms of how the bankers saw less educated borrowers. The Big Short movie is a good one, too. I deeply value financial education, allowing us each as consumers to be smart, savvy and to take time and care with all monetary decisions.  Take your time.  Do your homework.  Others lie and deceive, without regard for the long term of themselves or those they are selling to.  Be wise and skeptical, as a meaningful act of self-love.
Matt Taibbi on Joe Rogan Podcast #1114 Audio or Video (with only the financial crisis conversation portion ~40 minutes)
Offered with love, Jill
Related Articles: JRF Explores another side of Sen. Bernie Sander's becoming US President and the economy doesn't collapse JRF Explores Troll Behavior, Manufactured Drama and Voter Manipulation
Other red pill financial perspectives offered here.