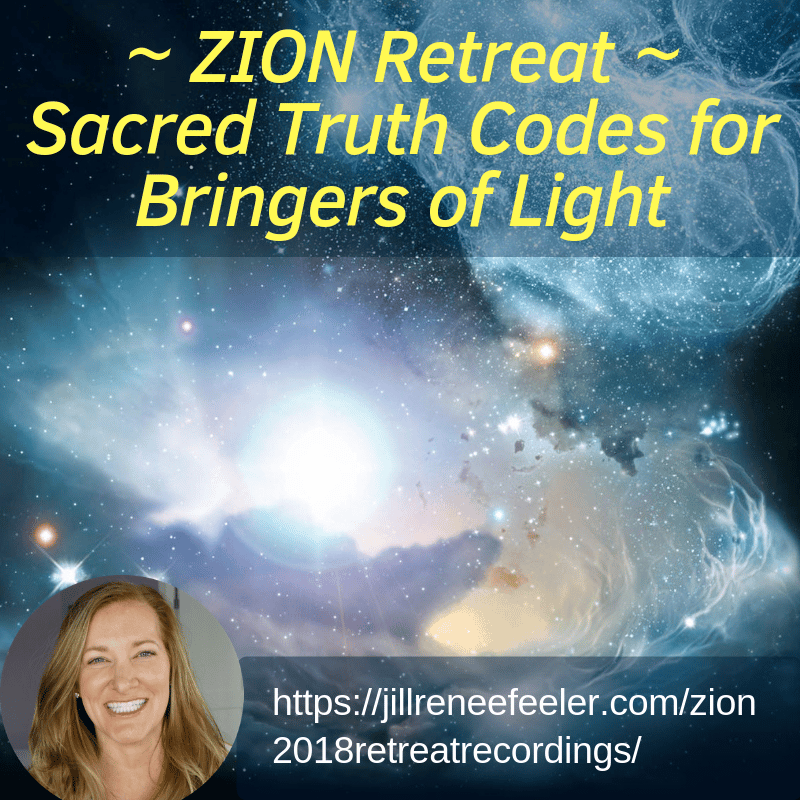 Six hours of enlightening, groundbreaking channeled messages as we build a pathway of light through this Dark Age, to create an unprecedented Platinum Age.
Recent review:
"I'm loving this Zion information! I knew I would! Thanks for sharing this!"
"Thank you Jill. I'm so in love with this series, can hardly wait for the Bonus call!" – Paige
You will receive just 6 hours of soul-stirring, channeled messages plus empowering, conscious conversation… I sense you will love what came through. These materials offer you a completely upgraded perspective and allowing more of your Eternal Energy field into your human experience, for a truer sense of purpose, brighter light, and refreshing clarity about who you are and what is really going in this reality.
Q&A Call replay (1 hr 11 min) is also available immediately upon purchase ~ major BONUS – amazing questions that allowed the materials to extend even farther.  One participant said the call felt like therapy :-) !!! Light expanding therapy for our human-ness, yes!!!
We can handle the truth and our light is stronger, most sustainable and brighter when we Are in Truth.  Restoring Sovereignty within Humanity, that is what we are doing, alongside each other.
With love, gratitude and blessings,
Jill