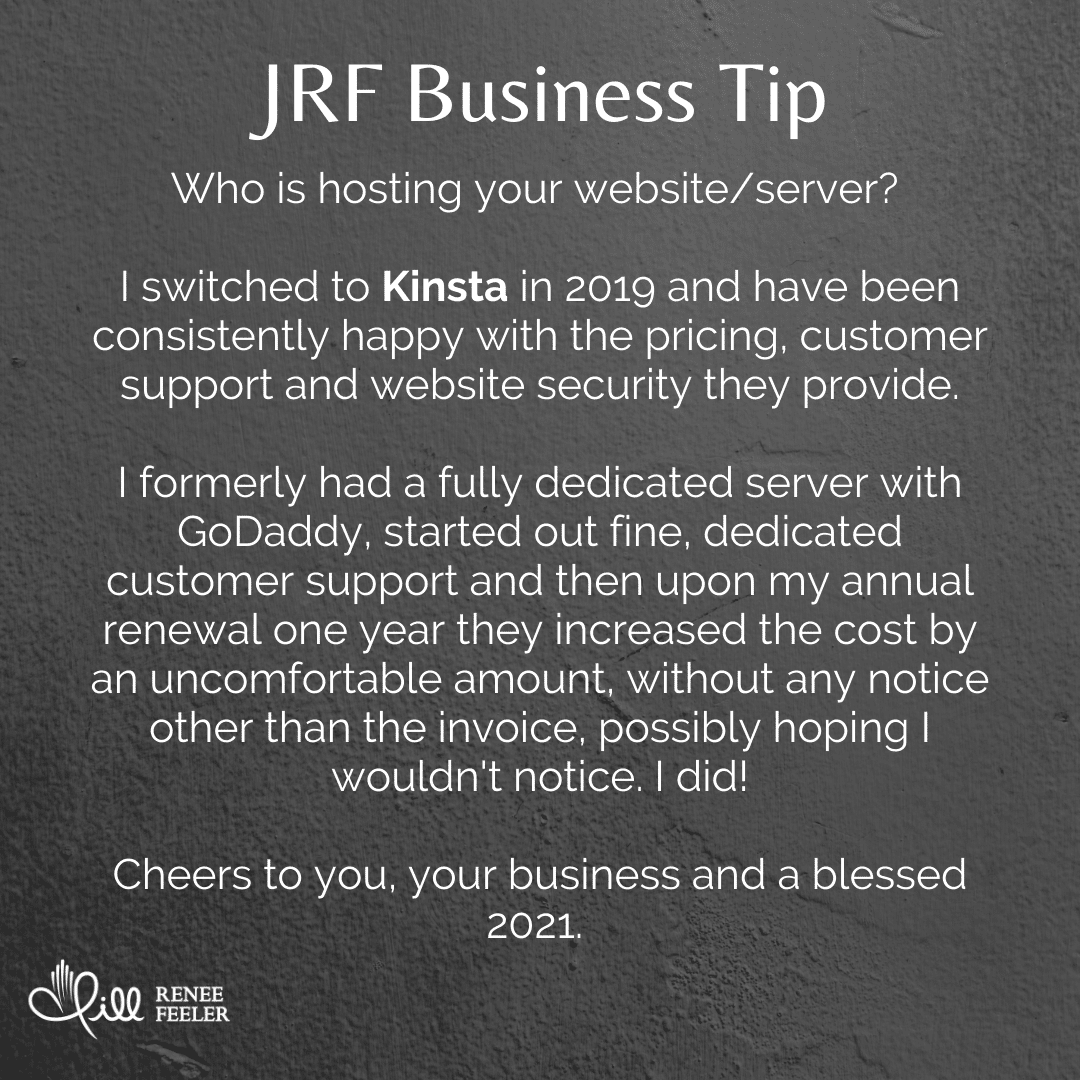 Recommending Kinsta for Website Hosting and WordPress for Website Creation
When I spend time and money making mistakes, and finding solutions, I can't help but want to pass on the learning to others. So here we go: recommending WordPress for website creation and recommending Kinsta for website hosting.
---
I have a WordPress website and switched from GoDaddy to Kinsta for website hosting in ~2019 and have been consistently happy with the pricing, customer support and website security they provide.
I formerly had a fully dedicated server with GoDaddy, started out fine, dedicated customer support and then upon my annual renewal one year they increased the cost by an uncomfortable amount, without any notice other than the invoice, possibly hoping I wouldn't notice. I did!
---
I know there are many choices as entrepreneurs and small businesses we make, everyday. My first website in ~ 2009 was from a Costco Business offering. It was a template with very little customization, was quite ugly, but it was cheap on a monthly basis and I could build it myself. I eventually graduated to other website options, spending more than was needed and eventually came to use a wordpress site which I can still manage myself and it does everything I could need it to do. The wordpress community is helpful. There are endless youtube videos for how to do things yourself for your website. The wordpress plugins offer wonderful add on functionality for almost any purpose.
I'm not a fan of paying for more than I have in my budget and my wordpress site plus Kinsta as my website host is a great combination that has been easy and even pleasant to work with.
---
Cheers to you, your business for a blessed year!
With love,
Jill
Making sense of life, living and this realm.  Beyond religion, science, even spirituality. An updated ideology to base one's sense of self within this reality, and beyond it.