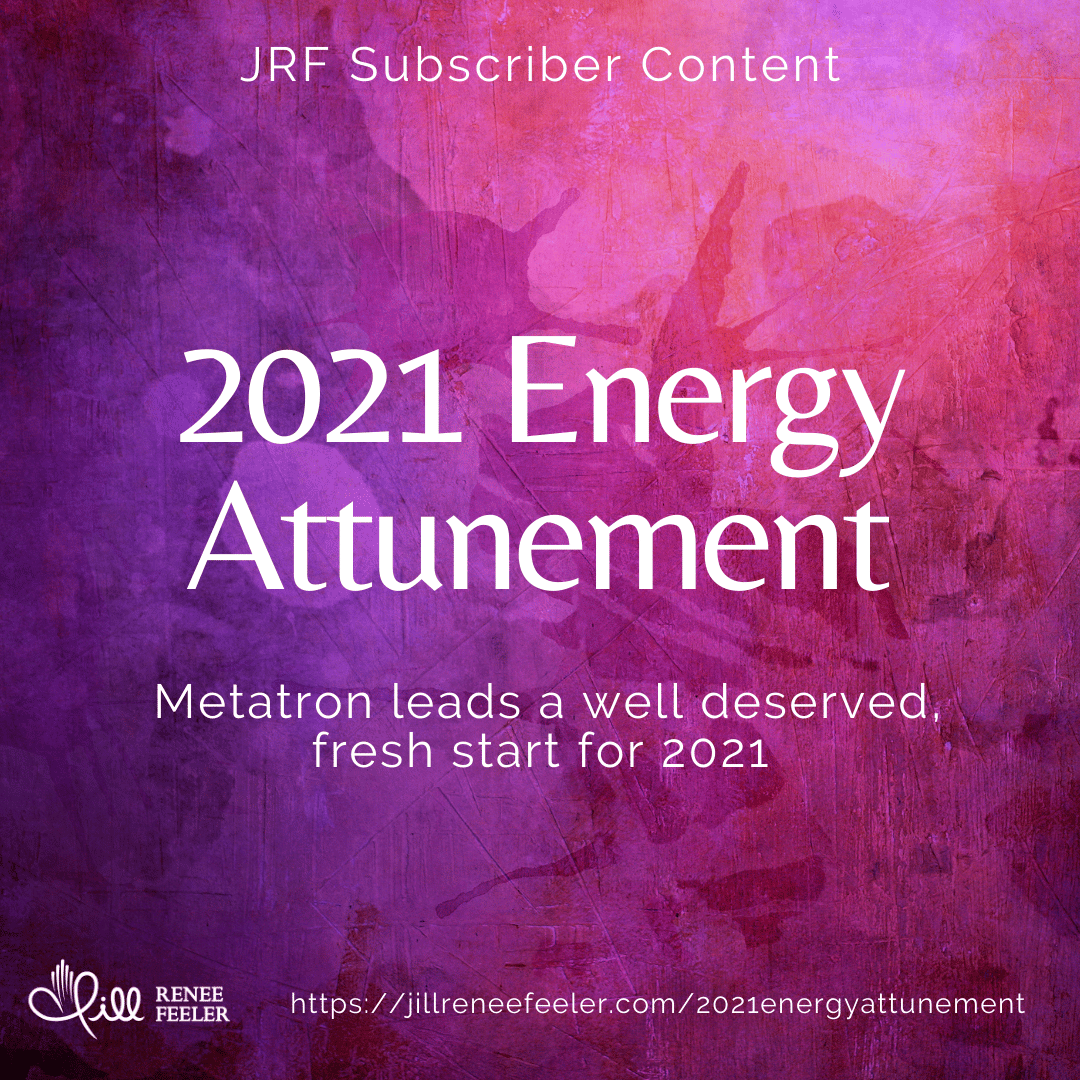 Metatron and the team assist us in Creating the inner harmony, joyful resilience and divine Creator structures needed for a well deserved fresh start to 2021.
Recording now available in both video and in audio.
Recordings immediately available by a) signing in if you are already a subscriber, or b) acquiring your JRF subscription here.
---
Still not sure? Sample experience (the after show content (about 12 minutes of the full 1 hr 37 minute message) is here:
---