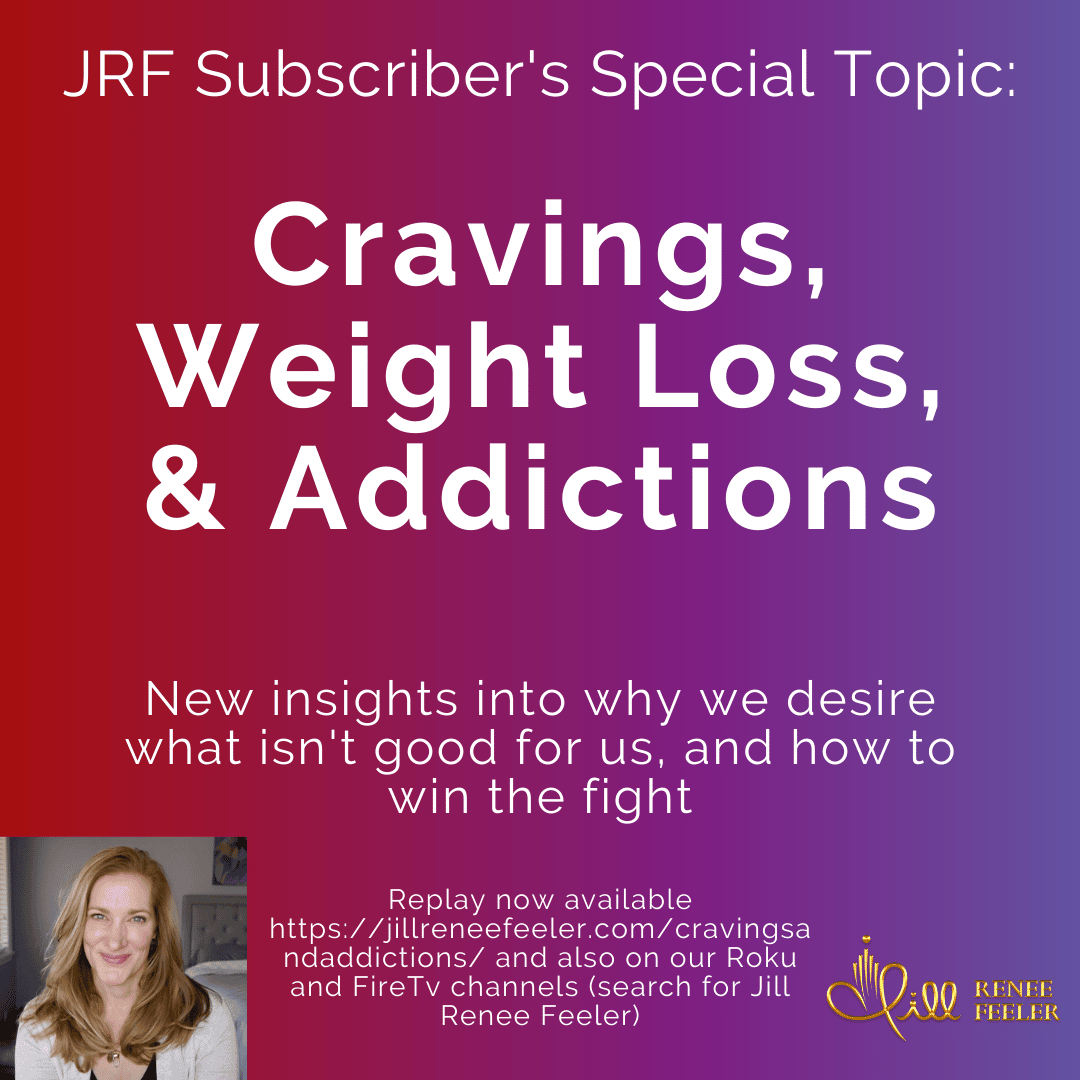 Cravings, Weight Loss, Addictions, a special topic event for JRF Subscribers
New insights into why we desire what isn't good for us, and how to win the fight. Whether you are gearing up for your New Year's Resolutions are desiring real answers to why cravings, addictions and weight loss seem so damned mysterious and almost impossible to conquer, this one is for you.

Why: Because what I am shown about the source of cravings and addictions is not widely known, will likely surprise you and possibly blow your mind. These insights are imperative to creating harmony with what you know and what you do.
Recording now available in audio and in video.

Live access details available by signing in if you are already a subscriber, or by acquiring your own JRF subscription here.