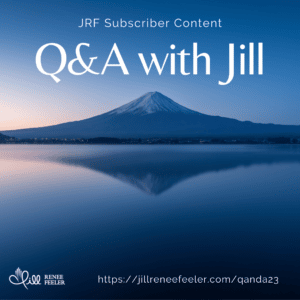 Q&A Call with Jill



A JRF subscriber event, part of our exclusive content, in which subscribers can ask whatever questions they would like to help us all better understand humanity, this world and even current events. Subscriber questions determine topics covered.
When: Thursday April 22 at 1pm Pacific/4pm Eastern/21:00 London
How: Live by Zoom with video, option for phone with localized number. Replay will be available, in video and in audio formats.
Live access details available by signing in if you are already a subscriber or by acquiring your own JRF subscription (3 purchase options available) here.