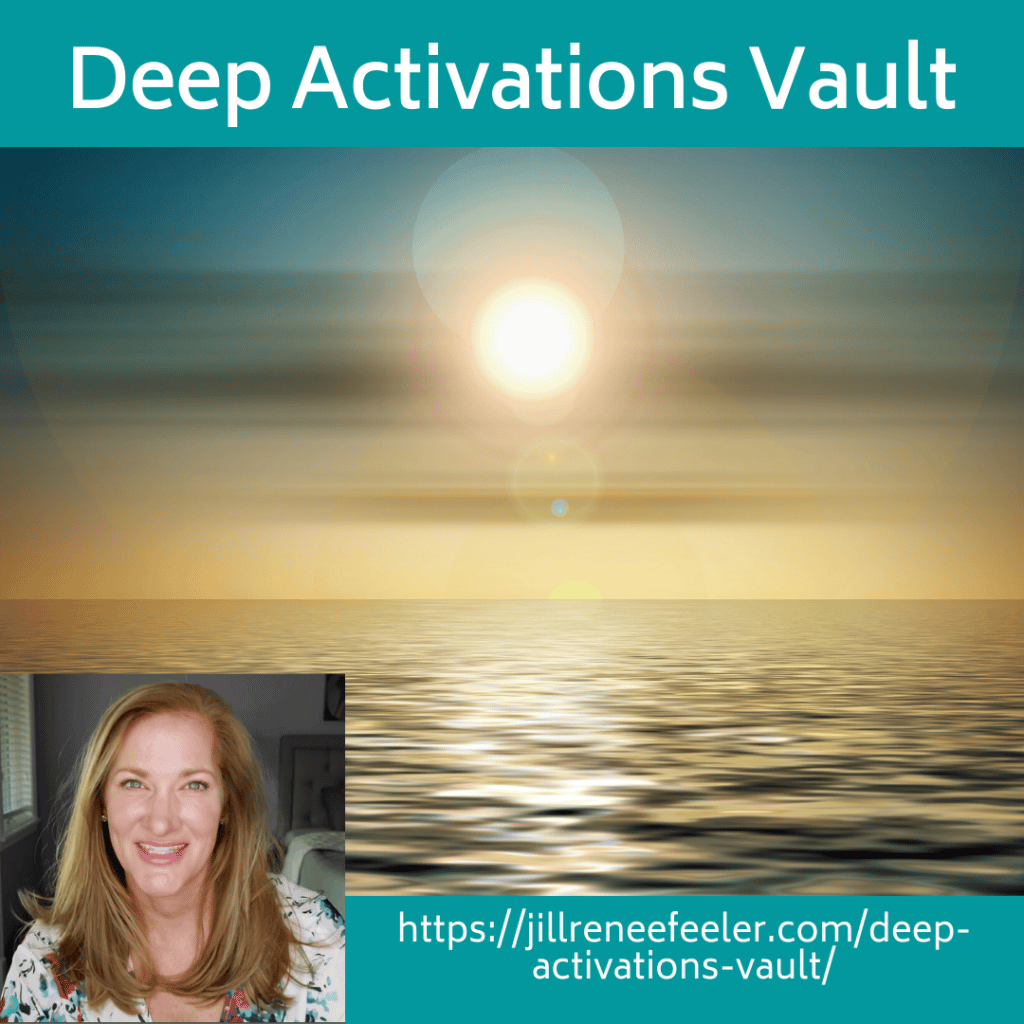 This series is for those ready to go into the deeper material, the more esoteric and advanced. This is not your everyday spiritual material yet I am making it available to everyone who feels led. Trust yourself that if you are here, it's for a reason. I'm not going to treat you as a beginner because I see the mastery within each of us. That is what we want to get to, your mastery. It's our divine mastery that will help humanity move forward, true evolution. I'm tired of humans being treated and regarded as less than divine, not good enough to have stayed in heaven - enough with this separation nonsense!  It is time for more mastery - we need everything we've got to help the human race move forward. After all, that is why we are here, incarnated - to help humanity move forward...
by moving ourselves forward
. I've found the best way to awaken mastery is with key materials sourced directly from our Higher Self energies, shared to help stir the soulfulness deep within. Activating energies of our soul, within our humanity. Our minds can be confused in this process... mine sometimes feels like it's wrapped like a pretzel and I love it. (It is evidence of our reaching into new territory of human consciousness). This Vault contains my Re-Membering Workshops. I created these messages when I realized I wanted to go much deeper than I do in my public podcasts. Creating a special place for those willing to go the extra distance; more unveiling is exciting and purposeful. The materials are timeless and I'm delighted to share them with you as a collection here in this special offer.
There are over 80 hours of highly activated materials to experience.
Each workshop includes an audio recording (available for download) and a video recording.
There is nothing like these resources on the planet. My role is to awaken the Masters to their mastery. I offer support, guidance and remembering tools to assist us in knowing our divine heritage, restoring our sovereignty and applying into our everyday lives. I am truly not interested in just spiritual talk; I only get interested when we can walk that talk. I see so many outdated notions of spirituality, keeping us separate from a true walk in divine grace and it just fuels my passion to create and share the real truths. We deserve our pure connection with Source Creator God. It's what every spiritual seeker desires. Let's upgrade from seeker to experiencer, right here. I have witnessed amazing expansion of consciousness, life changing results, deep serenity and profound understanding by those who have experienced these workshops. It is an honor to be sharing these materials with you at this special time on planet Earth. Ready to get started? Me, too! It's all ready for you. Value = I currently have each workshop priced at $27 USD each. There are over 40 in the vault, making this collection worth more than $1,000 USD but I'm offering as a collection, at a huge discount, wanting to share these resources with the world.
Register HERE for immediate access to this library of wisdom, love, truth and growth
With love and gratitude, Jill