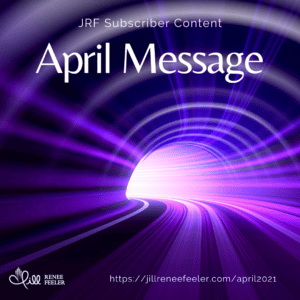 April Message



Jill shares a live message with subscribers, utilizing her demonstrated psychic intuition on topics to inform, inspire, plus expand our hearts and minds.
When: Monday April 12 at 3pm Pacific/6pm Eastern/23:00 London
How: Live by Zoom with video, option for phone with localized number. Replay will be available, in video and in audio formats (conveniently at this same internet link).
Live access details available by signing in if you are already a subscriber or by acquiring your own JRF subscription (3 purchase options available) here.