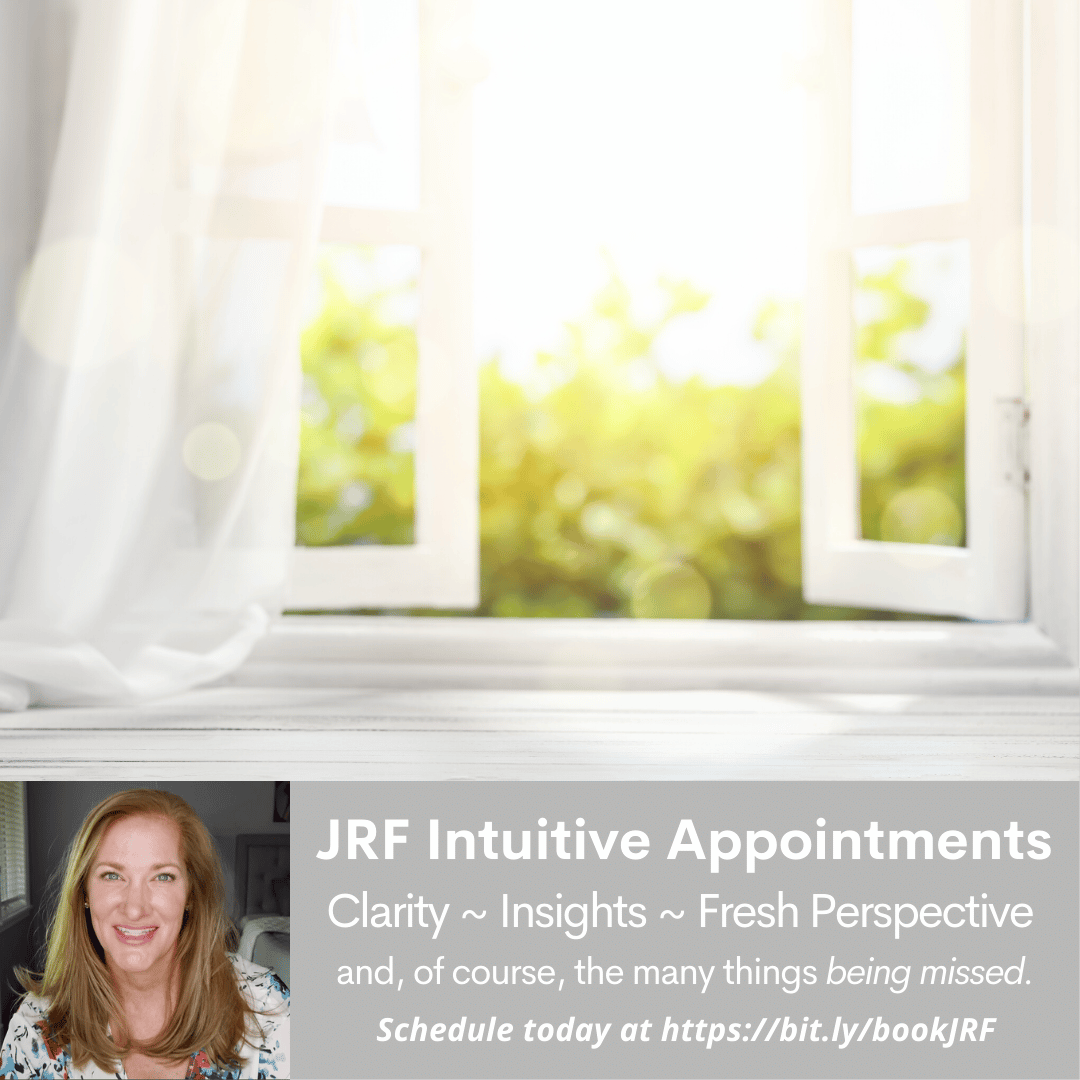 Time for some fresh insights for you and your journey?
The intuitive appointments we offer are soulful and liberating, even for those who are not regularly engaged in metaphysical experiences.
We provide a transcendental perspective so that you can better understand your natural strengths, gifts, and patterns of challenge while offering fresh ideas for moving forward in your unique life, as your original, one of a kind self.
The Q&A portion of your appointment happens after I've shared from my intuitive abilities. In the Q&A you can ask for clarity, guidance, insights on any matter of life from career, relationships, self-love, personal struggles, lost loved ones and even just "what am I missing".
I love my personal appointment work because most of us consistently underestimate what we are uniquely capable of. Not just in what we are doing, but even in what we Are and can Be.
The experience helps wipe the windows clean (and maybe even replace some windows) on yourself and your life. Try it out and get the clean slate you deserve in who and what you are, and what you can offer, share and be in this world. Let's get started! Each appointment includes a digital recording, because there is so much to receive and listen to, again and again.
Booking a follow up appointment? Wonderful – there are always new things to discuss and consider!
Schedule your appointment today at https://bit.ly/bookJRF and feel free to use discount code Solsticespecial for ten percent savings.
~ We help you feel transcendent layers of yourself, that you didn't know were there, didn't know was possible, so that you can create a version of yourself, that, even you, like better ~