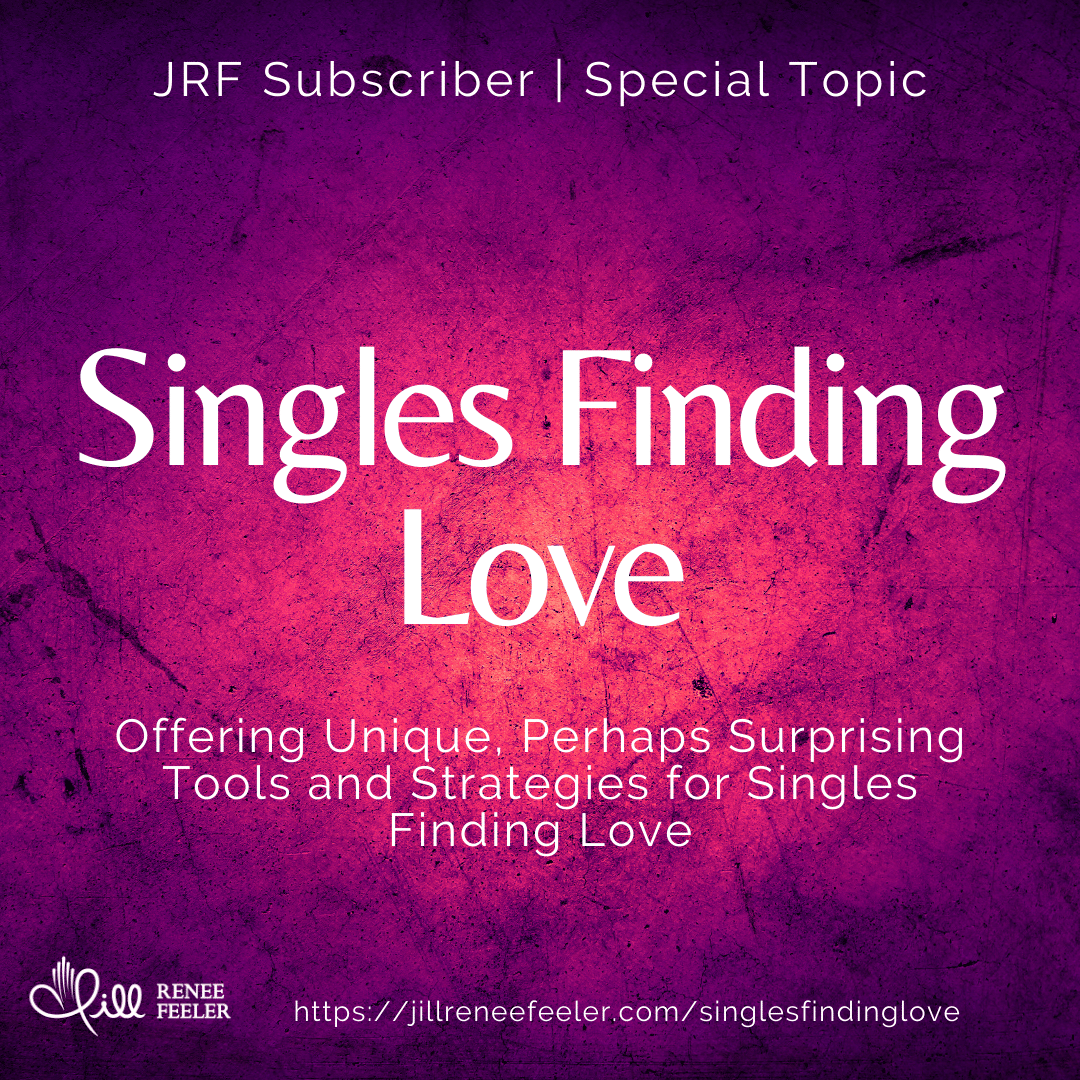 JRF Subscriber's Special Topic: Singles Finding Love and Creating Healthy Relationships

Offering Unique, Perhaps Surprising Tools and Strategies for Singles Finding Love, those who support Singles and those who desire healthier, more satisfying relationships
A JRF subscriber experience, part of our exclusive content ~ welcome to all who are called to more deeply support and be the Christ Consciousness we are in this world.
Review from on experiencer: "A lot of great information on relationships! Loved all of it! Readings, stories and playfulness! Alicia"
Recording now available in both video and audio formats by signing in if you are already a subscriber or by acquiring your own JRF subscription here.