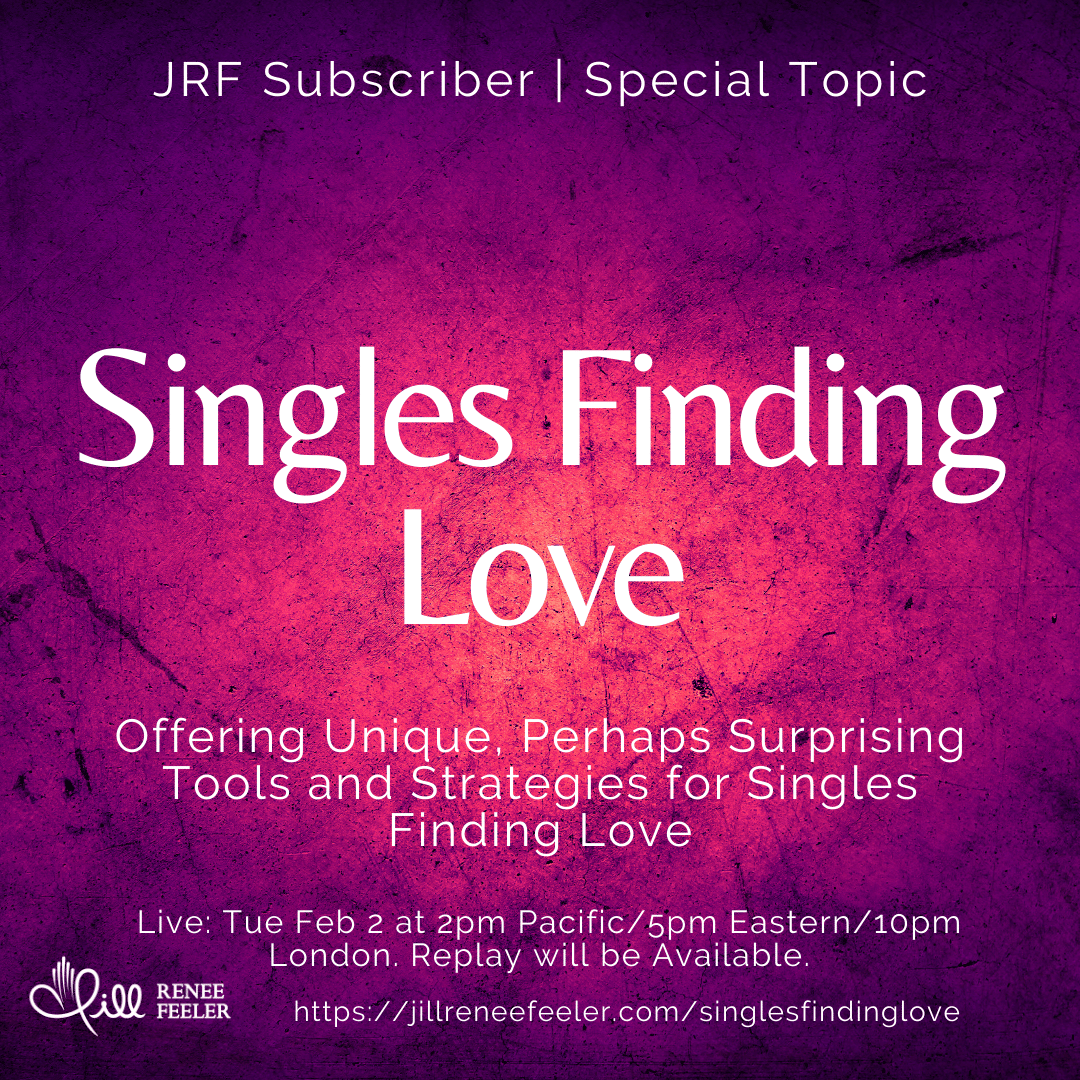 JRF Subscriber's Special Topic: Singles Finding Love
Offering Unique, Perhaps Surprising Tools and Strategies for Singles Finding Love
A JRF subscriber event, part of our exclusive content ~ welcome to all who are called to more deeply support and be the Christ Consciousness we are in this world.
When: Tue Feb 2 at 2pm Pacific/5pm Eastern/10pm London
How: Live by Zoom with video, option for phone with localized number. Replay will be available, in video and in audio formats.
Live access details available by signing in if you are already a subscriber or by acquiring your own JRF subscription here.