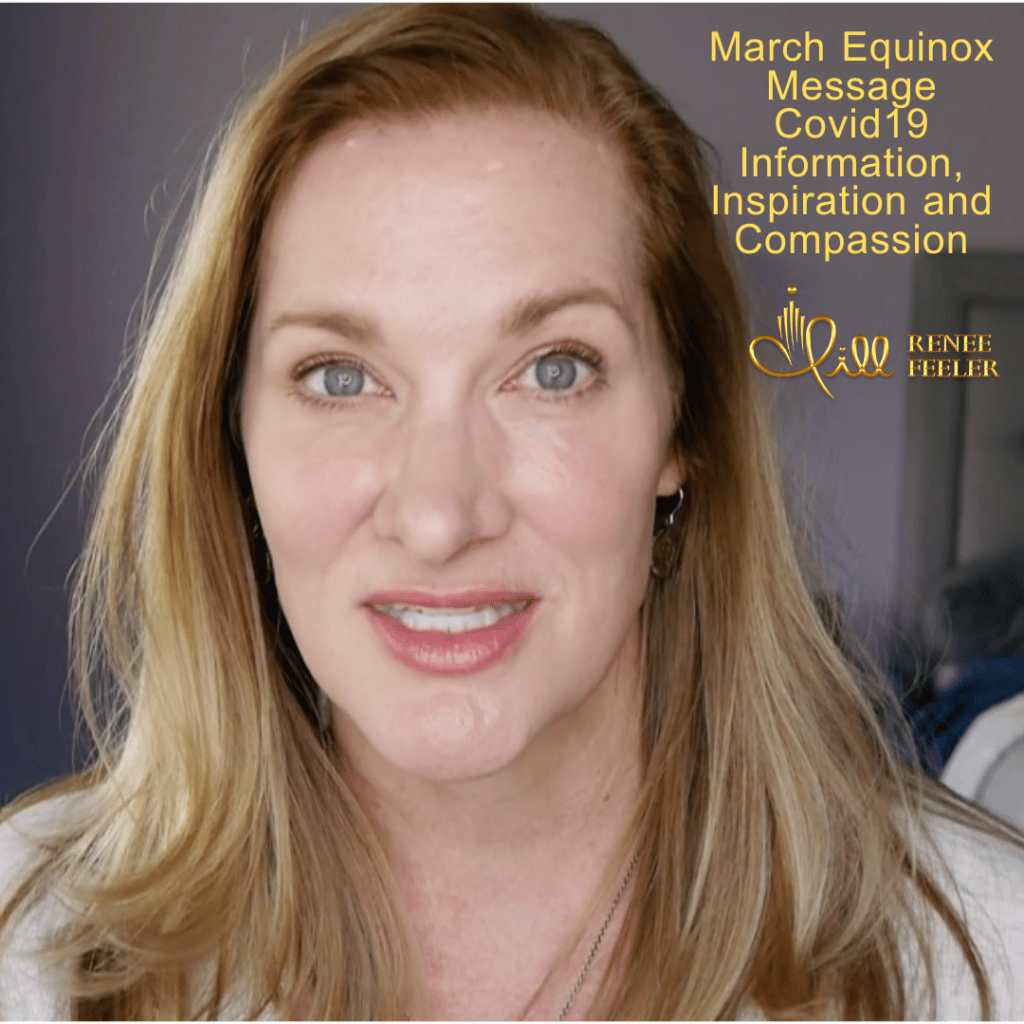 You Are Invited to our

March Equinox Message
Covid19 Information, Inspiration and Compassion

Register HERE
A very calming, inspiring and centering message amid the Covid-19 crisis/experience. Part 1 of the message is to inspire and activate all of us as leaders of light and healers and part 2 of message is for anyone feeling panicked or challenged by the pandemic and its effects. The team invites you to not fear or judge fear. Fear is not the opposite of love…  Fear is not something lower vibe beings experience. Fear, illness, viruses effect even the highest vibe beings. Specifics and predictions about the pandemic were also offered. The live participants shared some of their own research, views, recommended experts as well.
Event is now complete – replay is now available – I can't wait for you to experience it!
Some initial reviews of this March Equinox experience:
"Much love to you Jill and Teams – that was a great Equinox message – lots to love; ending with that special line – – to co-create the world we pray for. Brilliant.- K."
"Love you Jill and thank you for a measure of calm, M."
"Very grateful to be part of this tribe. So much Love to and for all. – J."
"Thanks, Jill!! This has been so inspiring and wonderfully healing for me. – L."
"Just what I needed today, Jill, thanks so much! – P."
"Thank-you Jill!!!! Changed so much for me !!!! – M."
"Thank you Jill and everyone! great call! – R."
Register HERE
Please consider becoming a JRF member ~ We offer exclusive member events (like this one!), messages and "ask me anything" sessions, each offered live as well as in archive and an online 24/7 community forum for regular interaction with each other (and with Jill when she is online). You can try out the membership with a $14 USD renewing monthly membership (cancel anytime) or you can sign up for a $144 USD full year with a convenient single annual payment and $24 USD savings over the monthly rate. We offer what is needed for you to experience this next wave of consciousness and spirituality. We turn modern day enlightenment teachings on their head, offering breakthrough concepts for anyone pursuing personal improvement, personal connection to Source and next level individual success at life.
Together, we are Creating New Heights for Human Greatness on Earth
With love, gratitude and blessings,