Jill's Show | Mini Readings and Messages
Mini-readings are fun, profound, touching, life-changing, calming, clarifying and also validating. This is regularly true for everyone from fellow spiritual practitioners all the way to those completely new to even the notion of "readings" or "expansion of consciousness."
It can be quite challenging to explain readings, psychic abilities, awakening, consciousness, mediumship, spirituality to others, especially the very approachable, rational ways that I do my work. So, let's show them, and ourselves, at even deeper levels of self…
A unique experience with Psychic Intuitive Jill Renee Feeler for soulful connection, spiritual development and personal growth. A handful of audience members will receive a mini-reading or have their question answered. A truly inspirational group experience with intuitive, channel and medium Jill Renee Feeler. All participants are expected to receive great benefit and personal fulfillment.
Mini-readings have been a surprising gift in many of Jill's retreats and sacred travels. Since Jill discovered her natural abilities almost by accident in her late 30's, her gifts have left clients and their loved ones absolutely amazed. Her ability to connect immediately and with such accuracy and clarity is quite something to witness and to experience. Even in her first years of sharing, leaders in the field found her work, sought her out for a session, her courses and eventually her books, regularly remarking that her supernatural abilities in intuition, in spiritual wisdom, in mediumship and in channeling were akin if not even more effectual than world class channelers Abraham/Esther Hicks and Kryon/Lee Carroll, nationally recognized mediums John Edwards, Tyler Henry and Theresa Caputo and world renowned spiritual teachers Deepak Chopra and Eckhart Tolle. It is humbling and honoring to Jill that some remarking clients have worked with and even directly alongside these leaders in the industry, with a first hand ability to directly compare, and appreciate.
These events are sure to inspire as well as inform those already familiar with Jill and those new to her.
As many who work with her know, it can be quite challenging to describe who she is and what she does. This experience will show you, first hand. Buying yourself and others a spot could really open some eyes and hearts to just the level of support and transcendental connection available in this world, right now.
Details:
Price is $30 USD per person, including event recording, sent after event via email.
Max participants is 50.
Zoom access will be necessary for each participant.
Each event is expected to last up to 60-90 minutes.
A handful of participants will be selected to receive a mini reading or have a question answered.
Even those who don't receive a reading are expected to benefit and appreciate this unique experience.

For the many around the globe that already know Jill's intuitive gifts themselves, this is a wonderful, uplifting experience, helping you personally connect with these expansive energies, and embody them in your own life.
For those that haven't met with Jill, are curious about her gifts, or exploring such gifts in general, this is the perfect entry point!
Jill Renee Feeler is a psychic intuitive, helping people better understand and appreciate ourselves, this world and why we are here.

For those that are spiritual growth devotees: you will likely love this event. We do have a very unique take on spiritual topics and approaches for connecting to your team, understanding this world and how it works, and life strategies.
Since I came into my gifts without having been a part of the enlightenment community,
my team is able to explain and offer perspectives to even the most expanded esoteric topics
with answers and tools
that are regularly contradictory to the most popular teachings…
Why? Because we deserve better, clearer, more successful approaches to connecting with Source, God, the light within.
See for yourself. Being light is easier here.
We surprise devoted spiritual experiencers and seekers everyday, with amazing insights, clearer answers and successful approaches… for being light here.
We'd love to surprise you,
with how much easier it can be to be the light
you Are.
Reviews from the show:
"Beautiful, heart opening, like a group reading for us all. I didn't know what to expect from the show, I am a premium subscriber so get Jill and her team giving regular wisdoms and insights. This is much more of a conversation as you can see and hear others asking about what they want insight into . Jill did mini readings for a number of people and it was amazing how it built into a container for us all. Each reading seemed to add more insight and expansion and by the end I felt like I had received so much without needing to ask a question or receive a personal reading. It felt like we all received a group reading, wisdoms that simply help us to be more of who we are, to come more fully into being. It was a joy to watch each questioner light up and relax visibly as they received their responses from the teams. So many beautiful souls, I felt my heart opening more and more as the call progressed, allowing more acceptance and relaxation. Thanks Jill, for your love, lightness and humour , and everyone who asked a question."
Frances b
United Kingdom
"Great synchronicity and such powerful internal revelations
Thank you Jill and everybody who participated!! … bubbles of old patterns burst out inside of me to reveal my new updated version thanks to the questions that were asked. The power of being in a group of soul-like individuals is huge!!!!!"
Adriana Petit
France
5 stars
RC
United States
Five Stars
E.E
Sweden
"Beyond Exquisite! I am so happy I found the courage to sign up for Jill's Show! It was really interesting hearing everyone's questions.. what was on their hearts & how Jill approached each one! Her gifts are Divine & so is her love for everybody! Her energy & vitality are truly inspiring! She's 100% present to every single person on the call! I have to say that each time I hear one of Jill's webinars or take one of her classes, my reality shifts and expands exponentially! She never ceases to amaze me! It's awesome! In fact, Jill's the most uplifting person I've ever met! If you have any unanswered question about anything, do yourself a favor & reach out to Jill! I'd dare to bet you'll love Jill as much as I do!"
Eileen
United States
"Sensational. Time spent with Jill is a blessing. She brings the perfect combination of soulful mastery and deep loving connection to her work. You will be buoyed by love, insight and sense of freedom to be your true self in a safe space."
Mary
US
A Reading For Everyone ~ Which Option Speaks to You?

Let's get you scheduled! All sessions include the session recording ~ a testament of the value and the authenticity provided to each client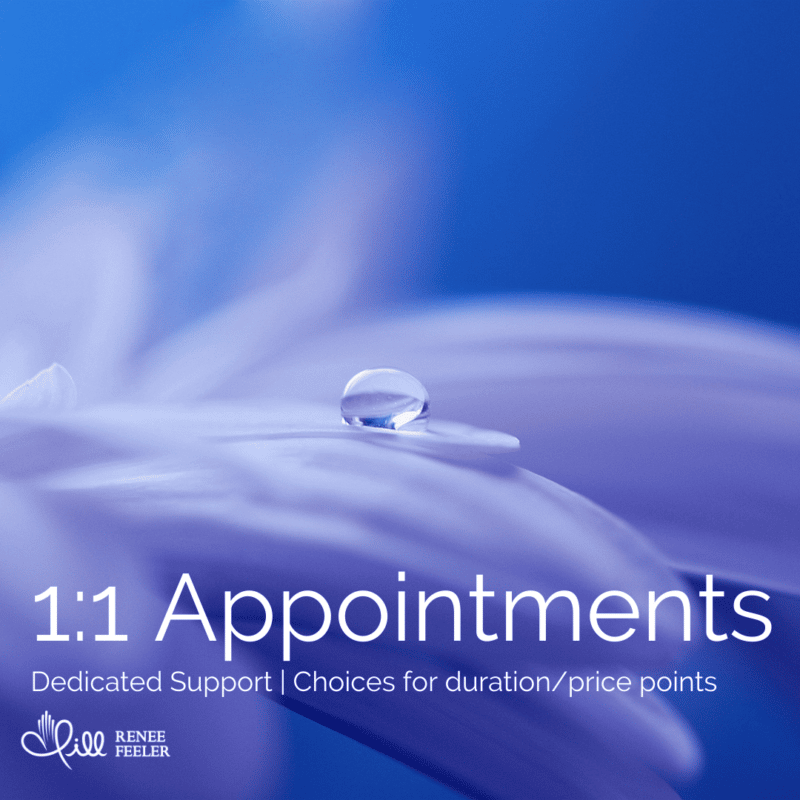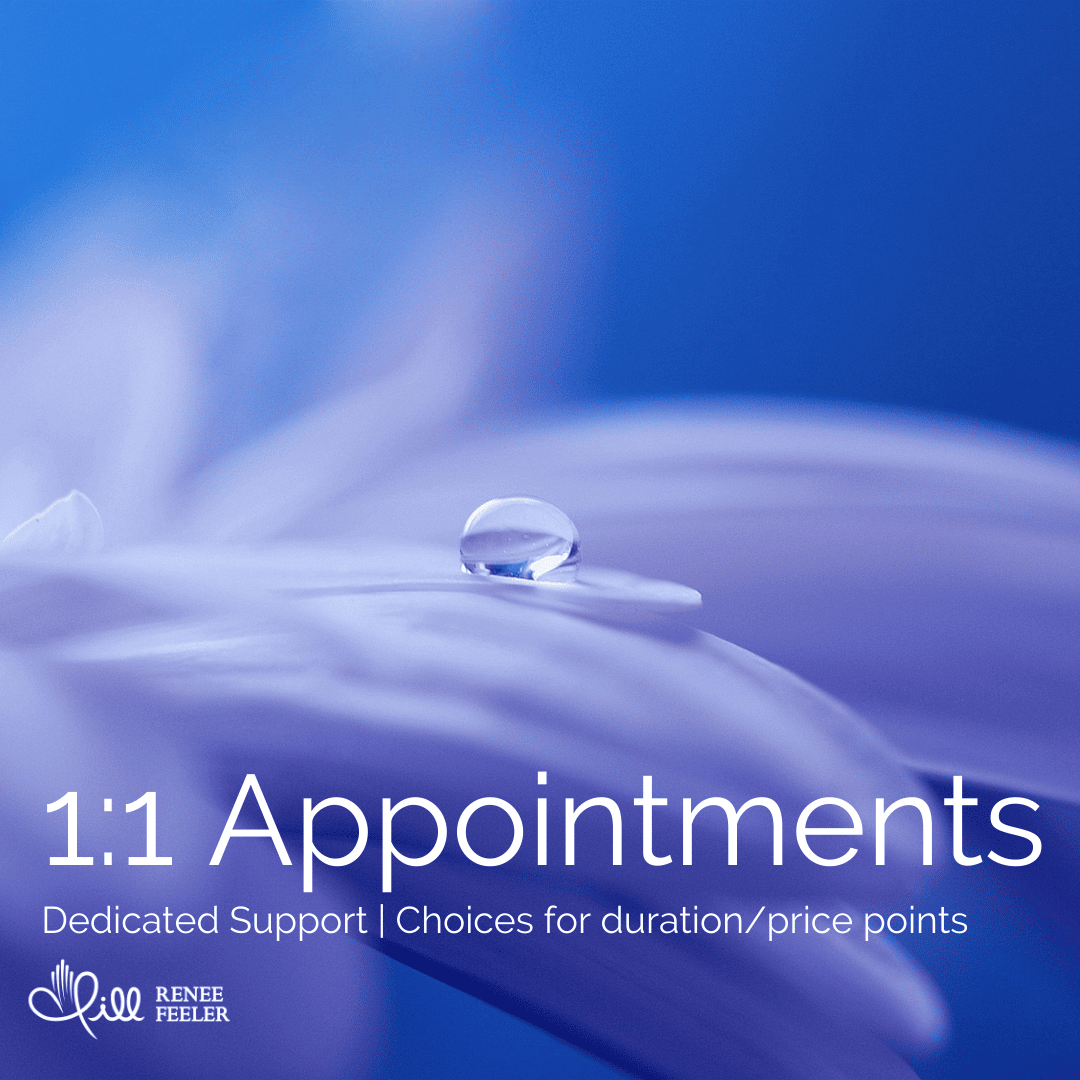 1:1 Appointments with Jill range in price from $175 USD to $450 USD, providing uniquely insightful, highly relevant, dedicated support. Sessions are customized to each client based on what guidance is coming through and based on the client's specific questions. Topics in Jill's sessions regularly include areas such as:
personal development,
relationship insights/advice/strategies,
mental, spiritual and physical wellness insights and recommendations,
spiritual awakening techniques and frameworks,
connecting with loss loved ones, unique comfort for grief and loss

personalized ascension protocols
entrepreneur dedicated support including business strategies, website phrasing/verbiage, pricing/value proposition, services offering distillation and wording