Soulful Remembering to Ignite Your Light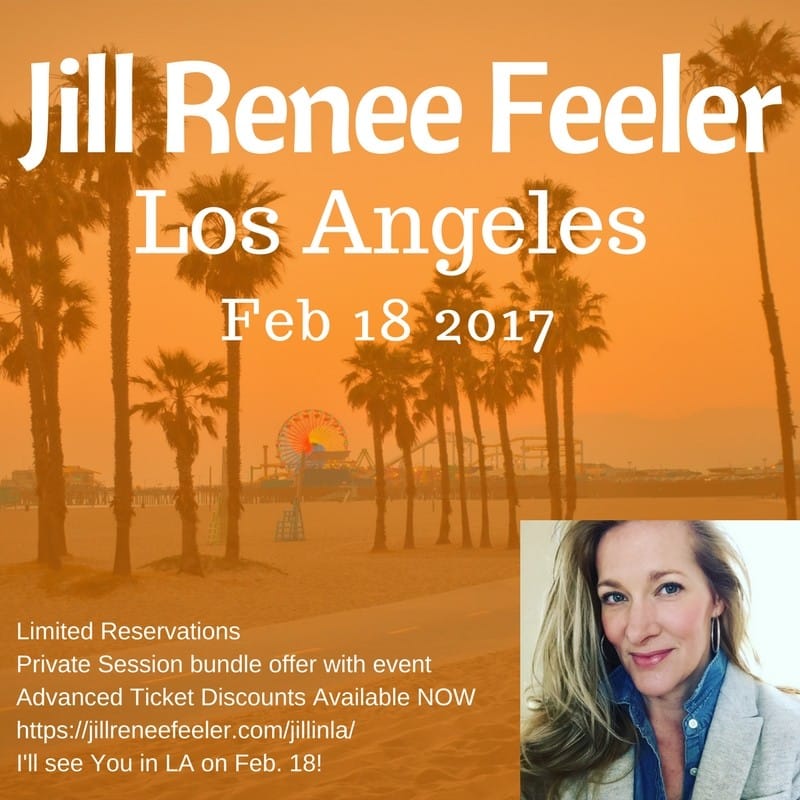 What: Live Event in LA, it's time to get together in person (private sessions also available while I'm in town) When: Saturday, Feb. 18 2017 from 9:30am to 4:30pm You are invited to join me for this one of a kind, live in person experience where I will be sharing breakthrough concepts of Consciousness and key truths for Living as our fellow Ascended Masters did when they walked the Earth. Plus, there is something very special about us coming together, especially right now. We are Pioneers and we've felt this our entire lives. There are many important insights and tools we are ready for and may have felt we were missing, getting ourselves stuck in misunderstandings of who and what we are and why we are here on Earth at this time. Earth is not a school, and yet we are commonly acting as students, trying to learn, trying to advance, hoping we graduate. That isn't us and that is not why we are here… I help Masters awaken to their Mastery.
Soul-based Remembering is what we do. It is mind-blowing, wildly fun, deeply expansive and memory making, even at the soul level…
I accept that not everyone is willing to step out of the comfortable and humbling student role but I find it pointless to hold back when I see your Mastery within you. I delight in helping You feel that and know this for yourself! That is what humanity needs, right now, to actually move forward in true evolution. Yes, these are big concepts. That is what we need, to acknowledge and live as the amazing and pure light of Source Creator God that we are, right now. Waiting for nothing, accept our own realization of this truth, and our courage to make it real in this world and in our every day lives. Light becomes Real by accepting it is what you Are. Jesus modeled this for us – and then we completely misinterpreted the whole thing. Sigh, that's ok. It's time for some soulful remembering. I've got your back. This will be a power packed day filled with deep aha moments, mind bending that stretches your consciousness beyond its present limits, timeless remembering, soul engaging truths, smiles, laughter, and possibly some tears of relief. With my work, people often feel seen, heard and understood, for the first time in their lives. It is my honor to see you and honor your pure light, that you are right now. This world is not so good at that… because it wasn't made for that. This world was not created to see and support the Light of Source Creator God that life is. And yet we ask it to, all the time. We will talk more about this at the event.
Topics for the presentation as I'm presently aware of them:
Top 5 myths of New Age that keep us from connecting to Source Creator God

The After Life and our Life Review: what really happens, why it matters and how it can help us live a better life

Spiritual giftedness and how to use them in this reality

The Ego: an upgraded view of how to work With your ego

Live Q&A with your questions
Why Come:
I know you have choices and some of you are coming from places far away. So, why come to this event? There are very few opportunities offered in this reality for truly acknowledging your inherent soulfulness, your inner mastery, your inherent light in this reality. I recognized this and sadly, it still is as an unusual experience on Earth to connect and be one with the inherent light-based energy the you are. The fact is that you brought this light-based energy with you to this reality and have it available to you with every breath while here on Earth.  You actually cannot disconnect from it; but it feels like you are when you are on Earth… I see You. All of you. I see Your unique light. And I see what humanity is capable of, right now, with this inherent light that is within all life. That is what we need to move forward, truly move forward, personally and collectively. I'm here at this time to assist, inspire, support and help inform those that are somehow aware of this amazingness within themselves and that feel led to actually live from these expanded vibrations (not just talk about it). There are many ways that my work, my approach and even me are dramatically and noticeably different from other teachers and teachings. I'm not teaching you from concepts of something like A Course in Miracles, Tony Robbins, Law of Attraction, The Secret or even a master teacher from India with a name I can't pronounce. Because I haven't read, studied or pursued any of those teachings.
Energetically what I observe in other teachings available on Earth is that they are trying to teach you how to be expanded, how to be light. Standard teachings create an ideal outside of yourself and push you towards it. It feels different and upgraded (closer to the teacher/idol/guru) so the ego loves it. But this pulls you away from You, your unique soul signature and into a caricature of something else.
You already Are Light, a unique one of a kind version of Source Creator God, in a highly sophisticated human form that You created, for your journey here.
Everything I do is based on the key truth that you Are light. Your authentic upgrades and expansion are achieved by going deeper within you, not from pulling you further outside of you (let alone closer to me). It is inconceivable to start from anywhere else but from you and your soulfulness! Alas, top selling teachers do it, all the time. It's a well worn, predictable pattern of chasing spirituality. Oh, well. That doesn't stop me from being radical and going straight to your Light within. It worked for Jesus…
My soulful connection, what I call "my team", showed me at the beginning of my activation in 2009 that I am not here to teach what is already here on the planet. I'm here to offer what isn't already on the planet, to help those that are ready for more, move forward… Beings like you from around the world have found me for this reason. We sense what we are looking for, at a deep level and when we feel those expanded energies, at vibrations most don't even know is possible, we feel it. We know it. It feels like home. Home as our Soul, brought here to Earth. From within. This isn't another one day or weekend ra-ra event where you get high and feel like you can lift cars and then you drop right back into your previous energetic reality by the next day or next week – enough with the unsustainable getting high in light rallies, please! We are tapping much deeper into you, your Soul Signature, to make Light real, right here, right now. True light is w h a t   y o u   A R E. Can you hear me? Let's go there… Are you ready to clear your calendar for Feb. 18 and join me in person to stir up those energies that we came here to be, allowing us to feel truly alive, purposeful and inherently connected as light in human form? Perfect, then I'll see you Feb. 18.
Other details:
You are welcome to bring a drink/snack into the event if you wish.
We will have an hour break for lunch most likely from 12-1pm (restaurant options are within walking distance).
There isn't an online option for experiencing this event.
Parking is available on the street and they do have a lot in the back which is shared with other businesses.
Tickets are $120.
Private Sessions:
SOLD OUT will be available, in limited supply while I'm there. You can book directly here (choose your session, time, then session option of LA event Feb 2017, pay for confirmation). Or, you can earn savings by bundling your event purchase with a private session by using paypal button below. For bundled purchasing, I will send you an email with booking instructions upon purchase receipt. All private sessions are recorded (there is no way to remember everything shared in private session so this allows you to relax. More info on private sessions is here).
Please note: I encourage you to get a good night's sleep the night before this special event and try to eat high quality foods the days before (including green veggies!), arriving as rested and physically tuned as possible for the many upgrades we will be creating together.
Where (details):
302 Pico Blvd., Santa Monica, CA 90405,
This is a private event room in Santa Monica, California seating just 40 people. You are encouraged to register quickly, plus there are advanced ticket savings, and discounted in person private sessions available that weekend.
The location is just four blocks from the beach near Main St., within walking distance of a variety of restaurants and shops. The space has lovely and intimate with space for just 40 people. We will be very comfortable here as we share breakthrough concepts of Consciousness and Living as the Ascended did when they walked the Earth.
This is a no-nonsense, myth-busting, liberation-making, light like you've never felt it before event. A can't be missed affair for all of us ready to take things to the next level.
As you approach the address you will see the iconic and eclectic video store. Our meeting space is within this store (which happens to house one of the most important institutions for the history of film in Los Angeles). The outside is a bit funky and unassuming, a fun unassuming location for us to completely turn up our light. It'll be perfect for this expanded grid-making affair together.  See you Saturday!