Intro to Meditation by Jill Renee Feeler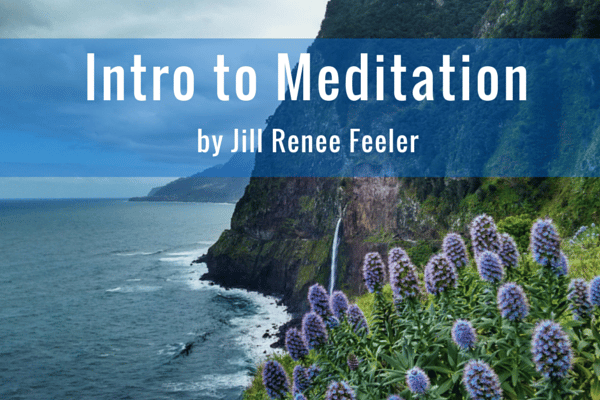 Learning to meditate was a significant part of my experiencing myself beyond the more limited 5 human senses. I hear from many of my clients that they are seeking more tools for "successful" meditation. I am excited to share my expertise in this area with you, offering specific approaches and overall context to meditation and how to make it relevant in our every day lives.
Purchase includes 2 hour 10 minute class in audio player, downloadable mp3, video and slides (materials are revealed on this page once you've purchased "membership" to this offering).
Love and blessings,
Jill[button link="https://jillreneefeeler.memberful.com/checkout?plan=4976″ color="blue" size="" type="" shape="" target="_self" title="" gradient_colors="|" gradient_hover_colors="|" accent_color="" accent_hover_color="" bevel_color="" border_width="1px" shadow="" icon="fa-check" icon_divider="yes" icon_position="left" modal="" animation_type="0″ animation_direction="down" animation_speed="0.1″ alignment="left" class="" id=""]Click here to Purchase Now![/button]