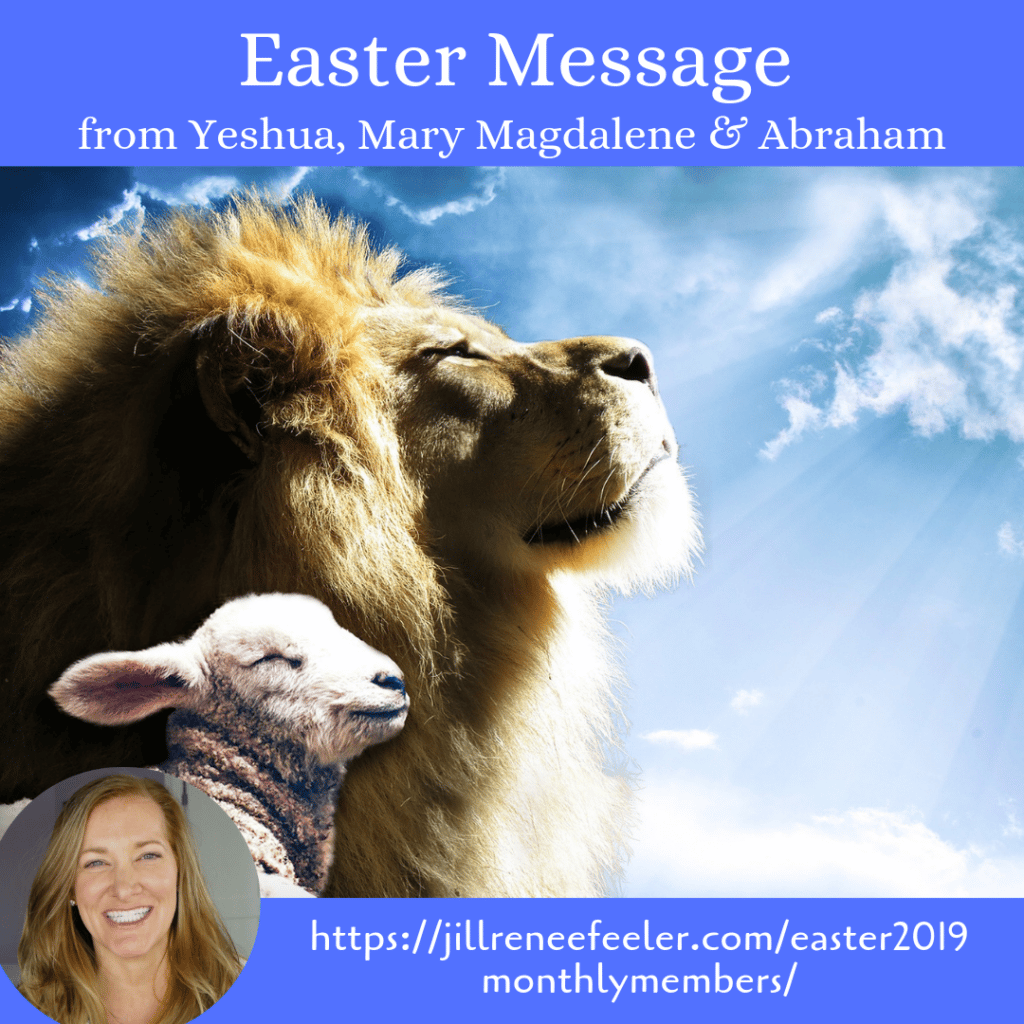 Message is Available Immediately upon Purchase

I sense you will deeply feel and enjoy this Easter message from Yeshua, Mary Magdalene and Abraham.
Please take your time with it, and perhaps enjoy it multiple times. There is so much here.
Thank you for being a part of this, Light on Earth.
Assisting in our knowing ourselves as Light of God within, eternally and now.
A Resurrection of Light within ~ Pure Enlightenment
Already a member? Sign in here, then return here (you may need to refresh your screen).
Not yet a member? What are you waiting for?!?  You are invited to try it out ~ Monthly Members contribute $14 USD per month, receiving (at least) one exclusive online event per month along with regular posts and dedicated inspirational support for members being your light, here. I promise to deliver far more in value than the nominal $14USD per month exchange. You can cancel at any time. Purchase also gives you access to all previously shared monthly members content (which I sense you will LOVE)!
New Members Joining Click HERE to get started
Together, we are Creating New Heights for Light on Earth
Thank you for your support! I am excited for the more balanced energy exchange of this monthly members approach via the nominal charge per member. Relative to all that we offer on a regular basis, this feels so good. I appreciate you, our connection, our light, here.
Happy Easter everyOne!
With love, gratitude and blessings,
Jill