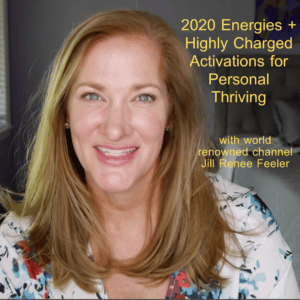 2020 Energies + Highly Charged Activations for Personal Thriving Jill Renee Feeler
Inviting you to experience this powerful, highly activated message for personal transformation and light-based energy patterns for our humanness! And the dolphin meditation at the beginning – YES!
Event is now recorded and available immediately upon becoming a member.
Already a member? Sign in here, then return to this area (you may need to refresh your screen).
Not yet a member? Please consider trying it out for either $14 USD per month or annual membership $144 USD, providing convenience of single time payment per year, delivering 12 months of access plus save $24 USD over monthly plan – that's more than one month free! Members receive (at least) one exclusive online event per month along with dedicated inspirational support for members being your light, here. I promise to deliver far more in value than the nominal $14 USD per month exchange. You can cancel the monthly members option at any time. Purchase also gives you access to all previously shared monthly members content (which I sense you will LOVE)!
Together, we are Creating New Heights for Light on Earth
With love, gratitude and blessings,
Jill