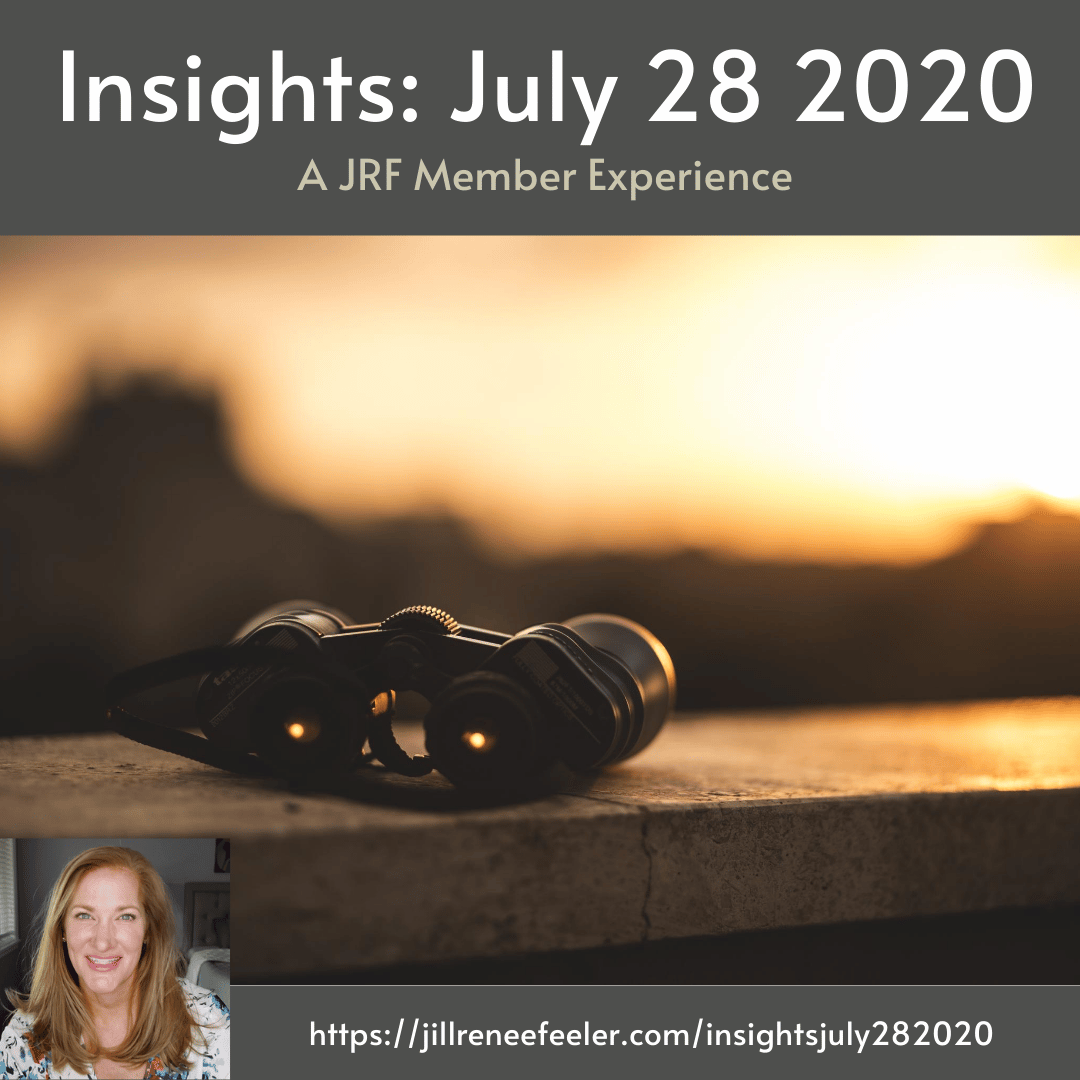 Insights: July 28 2020
Insights for our members on the coronavirus, conspiracies, political influences, the USA 2020 presidential election including a prediction and guidance for the after death experience and connecting with loved ones.
This special, deeply relevant written experience (~25 minute read) is available immediately upon becoming a member or for existing members 1) log in here and then 2) come here)
---
Become a Member!
We help you feel transcendent layers of yourself, that you didn't know were there, didn't know was possible. JRF Members have exclusive events (like this one!), information, interaction, messages and "ask me anything" sessions, each offered live as well as in archive. You can try out the membership with a $14 USD renewing monthly membership (cancel anytime) or you can sign up for a $144 USD full year with a convenient single annual payment and $24 USD savings over the monthly rate. We offer what is needed for you to experience this next wave of consciousness and spirituality. We turn modern day enlightenment teachings on their head, offering breakthrough concepts for anyone pursuing personal improvement, personal connection to Source and next level individual success at life.
Together, we are Creating New Ranges for Human Greatness on Earth
With love, gratitude and blessings,
Jill
A visionary in cosmology, consciousness and spirituality, Jill's game changing lectures shatter outdated paradigms, with wisdom, humor, compassion and courage.