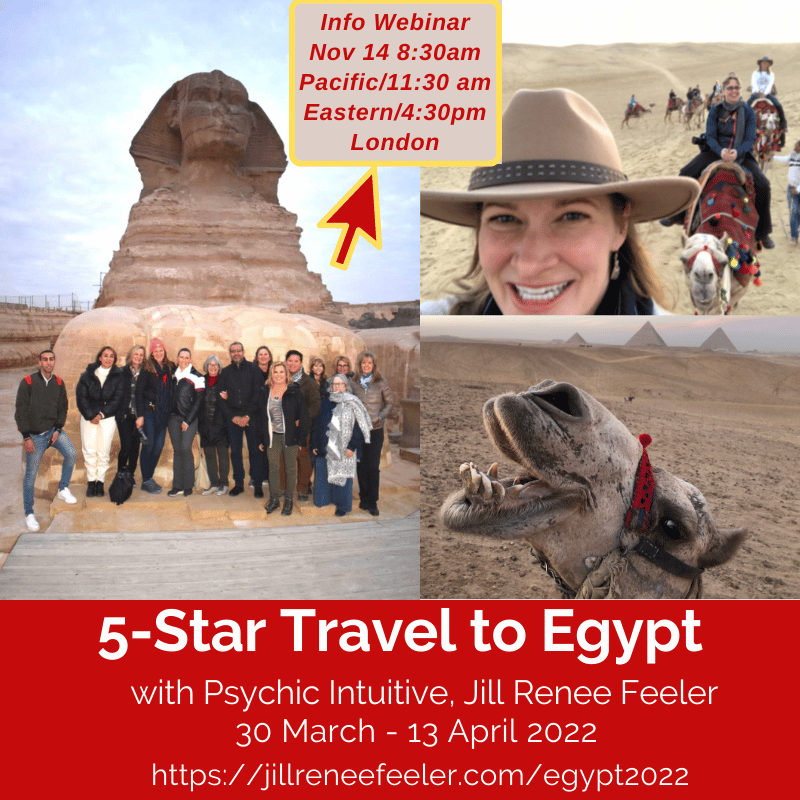 Egypt Trip Info Webinar on Sunday November 14 at 8:30am Pacific / 11:30am Eastern / 4:30pm London
November 14 @ 9:30 am

-

11:30 am

MST

~ Egypt Trip March 30 – April 13 2021 ~
Informational Webinar for Those Interested in Learning More About This Trip and Travel With Me
Info Webinar is on Sunday November 14 at 8:30am Pacific / 11:30am Eastern / 4:30pm London at this zoom link.
For those new to Zoom, you don't need to download anything ~ so simple, just click the link at the time stated above and join in this fun call to talk about very unique travel experiences with me.
If you can't make this call but want to hear more, no worries, send me an email.
We make amazing travel even more amazing ~ an opportunity for 6 more of you to join for this trip!
We have 6 spots left for the Egypt trip March 30 – April 13 2022 and I'd like to invite you to an informational webinar about this trip and traveling with me. If you love to travel, join me!
Countdown is set to show in your timezone, but it isn't perfect ~ please check times listed as well
Info Webinar is Sun Nov 14 at 8:30am Pacific/11:30am Eastern/4:30pm London
Countdown is set to show in your timezone, but it isn't perfect ~ please check times listed as well
Info Webinar is Sun Nov 14 at 8:30am Pacific/11:30am Eastern/4:30pm London