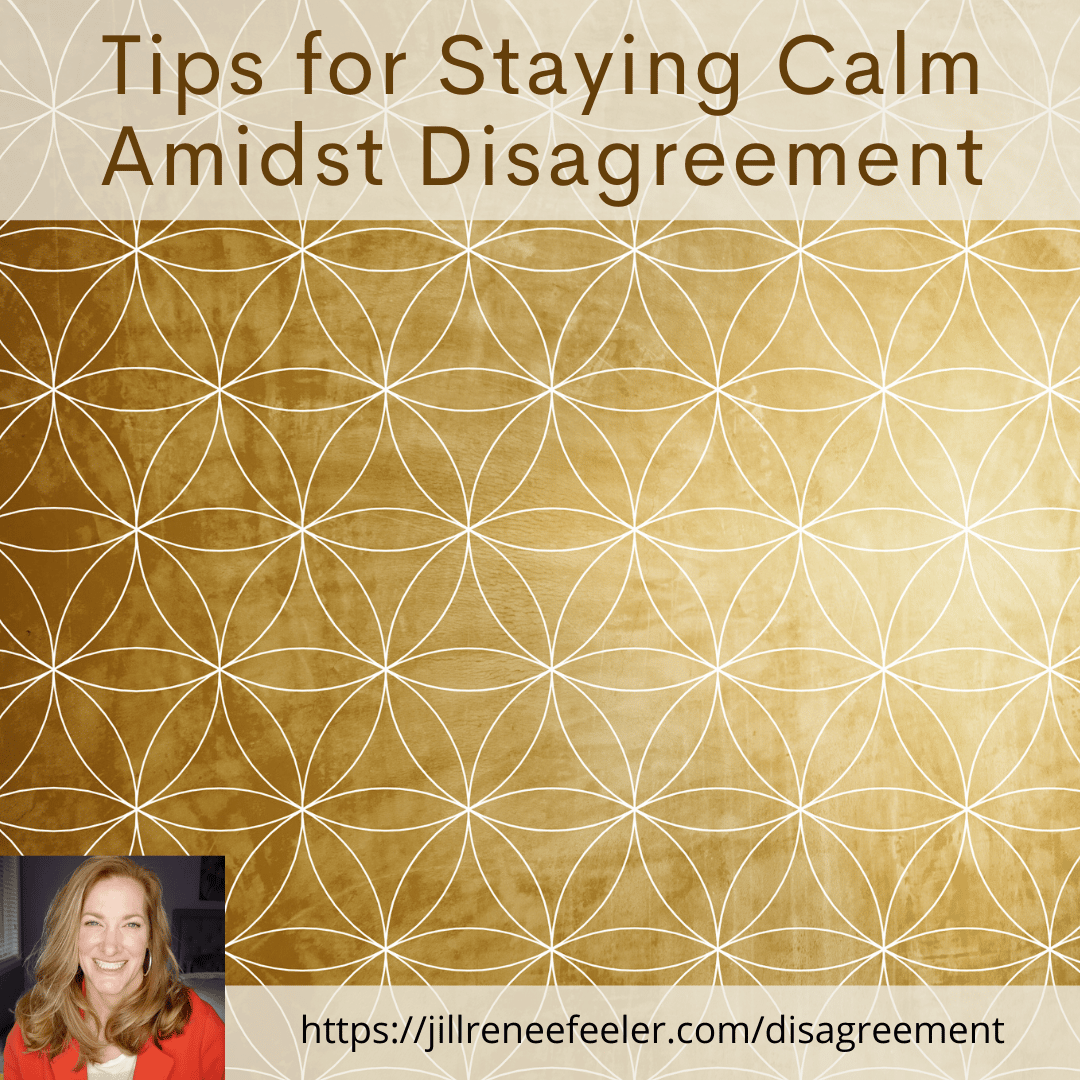 Strategies for Staying Calm Amidst Disagreement
We can all feel agitated and tense when we are in any form of not seeing things the same way. This member content provides ten informative, strategic actions for liking yourself and being your best during a disagreement. (There are at least two you hadn't thought of ~ I promise!)

I use these strategies regularly in my own life as well as the advice that comes up in my client work. Sometimes I forget and get deep into an unproductive disagreement, wondering how I got there. It can happen quick! But having a way out of those prickly layers, into the more aware, effective, stable versions of myself is always available, when we remember all the choices we have, in what and who we are.
Disagreements are a part of this reality and the unique individuality we each have. The goal to me isn't always about reaching agreement but it is always about being a version of me that a) I like/prefer/choose and b) that is providing my own representation of love, compassion, wisdom, and grace, in my best moments anyway.
This resource is available immediately upon becoming a member or for existing members 1) log in here and then 2) come here)
---
Become a Member!
We help you feel transcendent layers of yourself, that you didn't know were there, didn't know was possible.  JRF Members have exclusive events (like this one!), information, interaction, messages and "ask me anything" sessions, each offered live as well as in archive. You can try out the membership with a $14 USD renewing monthly membership (cancel anytime) or you can sign up for a $144 USD full year with a convenient single annual payment and $24 USD savings over the monthly rate. We offer what is needed for you to experience this next wave of consciousness and spirituality. We turn modern day enlightenment teachings on their head, offering breakthrough concepts for anyone pursuing personal improvement, personal connection to Source and next level individual success at life.
Together, we are Creating New Ranges for Human Greatness on Earth
With love, gratitude and blessings,
Jill
A visionary in cosmology, consciousness and spirituality, Jill's game changing lectures shatter outdated paradigms, with wisdom, humor, compassion and courage. Website at https://jillreneefeeler.com