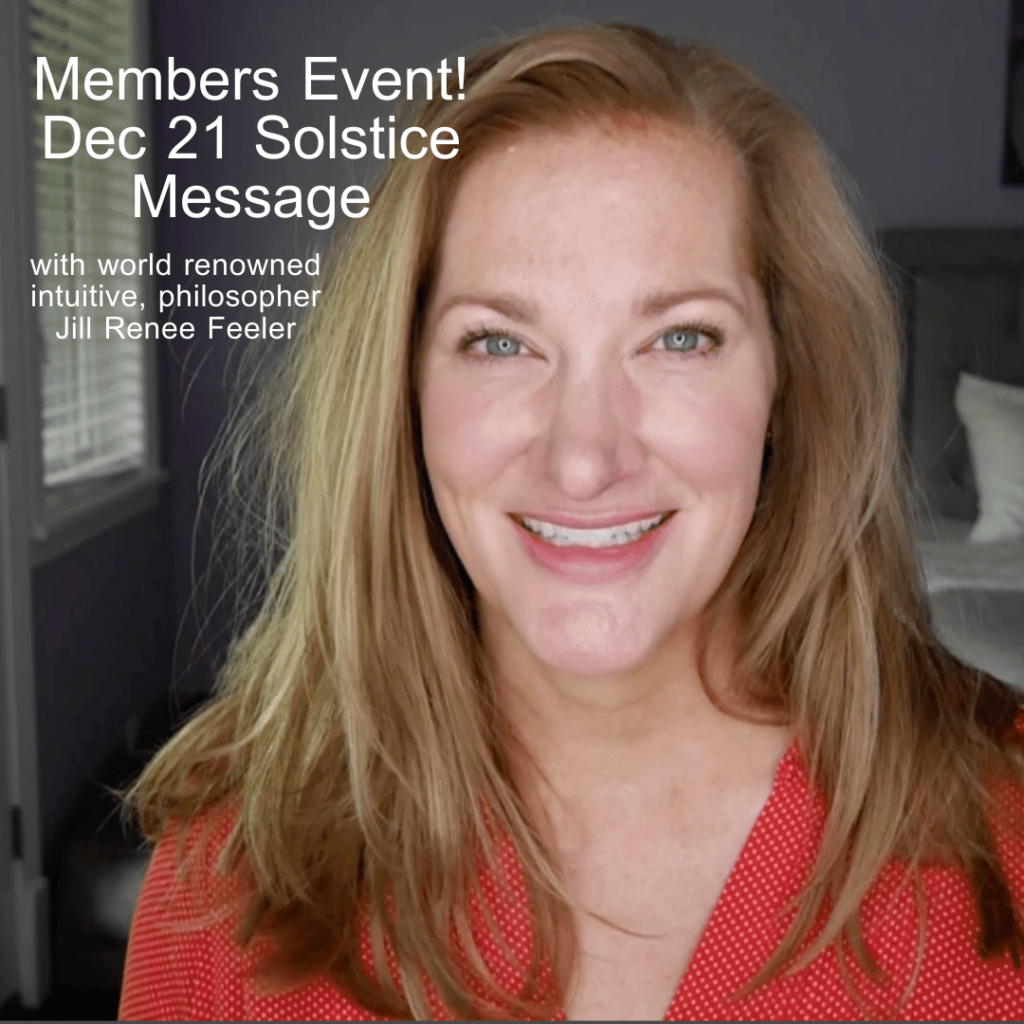 Don't Miss this very special Dec 21 Solstice Event (and a peek into the year 8222 A.D.)
Our intention with this message is for you to 1) feel more personally connected to the Source energy that you are, 2) to be more hopeful about the future of humanity, Earth and all life "here" and 3) for you to feel the grace and divine creation of all life, at all "times". I think we more than accomplished these goals and that you will enjoy this message, no matter when you experience it (perhaps more than once).
Event is now available in archive immediately upon joining as a new member or upon you signing in, for present members.
~ Thank you so much for supporting our work by participating as a member ~
We offer exclusive member events (like this one!), messages and "ask me anything" sessions, each offered live as well as in archive. You can try out the membership with a $14 USD renewing monthly membership (cancel anytime) or you can sign up for a $144 USD full year with a convenient single annual payment and $24 USD savings over the monthly rate. Remember, we turn modern day enlightenment teachings on their head and offer breakthrough concepts for anyone pursuing personal improvement and next level individual success at life.
Together, we are Creating New Heights for Human Greatness on Earth
With love, gratitude and blessings,
Jill