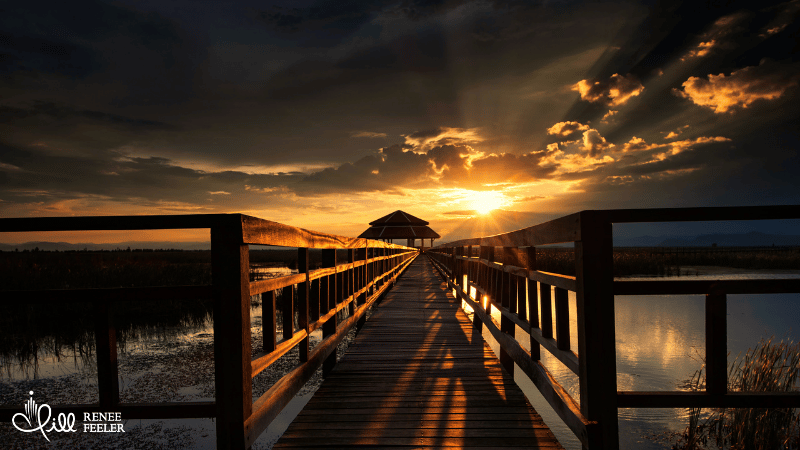 Happy New Year friends! 
So far, the energies for 2021 are feeling fresh, new, supportive and incredibly creative. I hope that you are feeling this, too, or some other positive attributes.
In my country I still feel a coming apart at the seams in many ways. With Brexit, some of you in the EU may be feeling your own version of this, but hopefully with more civil discourse than we are having here. To me this is the divergence we have been predicting for years. I know to many the ugliness of division between varying camps of humanity can feel shocking or even unbelievable.  This may be especially unsettling for those who expected a convergence, unifying experience. 
The expansion of energetic frequencies means a widening range, which still includes the uglier bits but also allows for even more beauty, harmony and sense of wholeness. Tip: if you have tended to think of vibrational range as higher | lower we encourage you to instead think of it as wider | narrower. It is the ever more light based end of that widening range that has kept me going, and hopeful,  while also soberly realistic.
As we put 2020 behind us, we can look with new eyes on ourselves, our past, who and what we've been and what projects of self we'd like to explore and create.  A fun confirmation: our older child, V, did a reading for the year 2021 and felt a wellspring of creativity — feels true, and refreshing. 
---
In the spirit of fresh creations, I have a new offering which we kicked off this week, with amazing results. Please consider joining us for an upcoming Group Reading. Affordable clarity in a group setting ($45 USD, max 8 participants per call, each participant asks one question, expecting ~10 minutes devoted time to their request, expecting everyone to greatly benefit including to other's questions, recording included). You can reserve your spot right here with our convenient, simple booking system.  Whether you are new to my work and want to do a test drive of our readings or just have a single question on which you'd like our unique perspective, it is a new opportunity to hear from your team, while also experience others' teams (incredibly illuminating). I am also imagining that some of you that enjoy our work together and have tried to describe what we do to your acquaintances, this group reading environment is a low commitment, high reward front row seat you could point them to.
At some point I think it would be great fun to do what some would call "psychic medium" or "channeling" events with larger groups, including selecting certain individuals from the group to address their topic or questions. Not sure how similar it would look to Abraham's events or even the more mainstream John Edwards but that model is definitely a match for a wide audience and I know my abilities work very well in that open setting ~ just letting the light fly.  Will it feel as soulful?  Will it help people feel their infinite light within? I don't know, but that would be my goal.  Then again, what audience members take away from what is offered is not something I can control.  Another reason for the group readings and the possibility of large group intuitive experiences, I sense many long for those community, light-connecting experiences, even if they are online. It helps keep those light-based vibes flowing, every day, with grace and ease. I love my work and making it available in a group setting can be a fun, new experience for everyone. If you might be interested in something like that, can you please let me know? Thank you in advance for your input.
---
I reviewed the top selling courses from 2020, made a list and created discounts for you for each of them. Check out the list here, and see if any are calling you. And if you were one of those who helped make these our top sellers for the year, you may enjoy another watch/listen! As we change and grow, it is quite fun to hear completely new things, even to our work you've experienced before. If you need help accessing previously purchased content, please just let me know and I can help.
---
Finally, I wanted to leave you with some deeper support as you set your energies for 2021. On Jan 1 the JRF Subscribers and I created a 2021 Energy Attunement and Message, primarily led by Metatron with some sprinkling of Mary Magdalene. It has been so helpful, healing and activating, that I want to gift you this message, here. If you love it, please consider subscribing. We have a literal treasure trove of messages of comparable vibration, with new experiences offered each month. Subscribers are of course not obligated to experience everything. Our intention is to offer a range of options each month, allowing everyone to find what suits them. It is a great use of time, and a wonderful, one of a kind support for maintaining and continuing to expand your light-based layers within.
I expect we will find our work as relevant in the afterlife experience as it is within our life experience.
Thoth and Goddess Isis are definitely hoping so.
---
We are hopeful for a year filled with love, wellness and connection to Source for all life on Earth. It is always worth the try.
With love and cosmic hugs,
Jill
Making sense of life, living and this realm.  Beyond religion, science, even spirituality. An updated ideology to base one's sense of self within this reality, and beyond it.
Sent as newsletter to all subscribers on Jan 8 2021. Subscribe to our newsletter here.  Already subscribed but didn't receive it? It is probably the spam filter on your email, which can make it very hard for small businesses like mine to reach you, even if you have intentionally signed up to receive our communications.
Shareable Links: Like | Follow | Share