Ready to Live as Your Higher Self, embracing your Soul Signature? Unwilling to accept that we have to Die to feel close to God? This series is for everyone ready to embrace the power and meaning in their lives, as pure divine energy. I created this series because I cannot in good conscience keep this information to myself. I was getting such clear answers, such divine wisdom, the REAL truth about who we are and why we are here. I couldn't keep it to myself – I love you so much, I have to share it! This information changes lives. It includes the core truths most of us have been searching for. Seekers become finders, experiencers, in this series.
THE Soul Signature Series delves into the human experience, past, present and future from the perspective of our Higher Selves to:
Access peace and clarity, learning how this reality is structured and why things work so strangely here on Earth
Gain empowerment in how to move forward in your life
Stop trying to clear your energy field… and start learning to accept and live gracefully alongside what Is
Understand your Self, your life and others as your Higher Self understands
Enjoy a divine community of other light-based beings
Get smart and discerning about the choices in your life and what you really want
live as your Higher Self… right now
Comment from Participant:
"Oh my, my my ~ that visualization/activation [in week 3's materials] – wowey-powey! I have benefited from each of the sessions so far but this one gave me so much to think about and begin experimenting with. "Let the house of you be flooded from the inside out by the light of God that you are." I'm deeply grateful to you, Jill and everyone in this group and our teams for collectively opening up the floodgates to see myself and others in ever-more-meaningful, authentic, loving, compassionate ways. Thank you!"
This series is ready when you are – everything is archived and ready to go! I recommend you experience it over the course of 6 weeks, in sequence, as the materials are very deep and require ample time to process and "simmer". Our human energy fields, including our minds, are often blown away by this information. Doing it one long sitting isn't recommended – there is only so much revelation our humanness can handle at once lol.
Each weekly experience (6 total) of materials includes:
1) the core message, meditation and highly charged activations in recorded video and recorded mp3,
2) recording of lively Q&A call from a recent group that experienced the materials, with great questions and thoughtful dialogue you are likely to relate to and also expand from.
Questions? Contact me here
Additionally, we offer a community of others also experiencing this divinely sourced material. Finally, someone to have these deep conversations with that understands! We will do this via a dedicated Facebook group.
I am here for many things including helping Masters re-member their mastery. This is what I do. I see your Mastery. I'm looking for it and it's always there… I offer you the soul-stirring memories of a foundation of Self to access and experience You, your Soul Signature, you Highest Self while being fully alive and present in your human journey. We share the truth of this very unique timeline, creating an unprecedented Age on Earth, so that You can be a part of it. This wisdom is eternal and highly activating, allowing you to Consciously Create in this magical reality, from the expanded energy field of a whole-ly Divine sense of Self. I am honored to be sharing this information with you.
Client Comment on Week 4 materials:
"Thank you for explaining the concept of free will. Finally I understand… and I can see the bigger picture that led me where I am now. I can be very stubborn at times. Now I can see how my life situation was leading me for growth and gather strength. There were so many obstacles on the way I was desiring, had to make unwanted "detours" , got so upset that started to doubt "where's the free will if I can't go the way I want and my higher self has other plans I don't even know about". Ok, got it! Finally got it!! Thanks a lot!"
For this 6 week experience of ~5 hours per week, the value exchange is less than $100 per week, the actual value being beyond measure. This series delivers life-long lasting benefits that often start immediately, raised vibration and game-changing expansion. For those who feel in resonance with this experience, I cannot wait to get started with you!!! For some this feels like a big investment, and it is. I wouldn't be placing this meaningful exchange value determination if I wasn't sure that we are delivering much, much more than that in value/service. I hope you agree that you and your human journey are definitely worth such an investment. Many within Consciousness and Spiritual communities have been on a hamster wheel of teachers and programs for decades, only to still find themselves feeling like a mouse in a maze chasing cheese that keeps getting moved. My work, especially in this foundational set of re-Sources, is designed to set yourself free from that game of separation, right into the Source energy of You!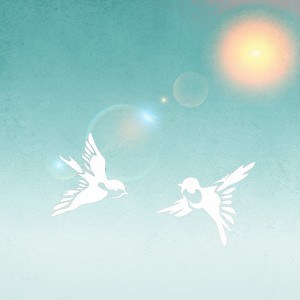 Be your Light – from the Inside, Out. Let's do this!!!
Payment option 1: Credit card, payment in full, save 10%, pay 499 USD, immediate access
Payment option 2: Paypal, payment in full, save 10%, pay 499 USD, delayed access*
Payment option 3: Paypal payments made in 3 monthly installments of 185 USD, totaling 555 USD, delayed access*
Installments
3 payments
Payments start at checkout

Due*
Amount
At checkout
$185.00 USD
Every 3 weeks (x 2)
$185.00 USD
Total $555.00 USD

* We calculate payments from the date of checkout.
Still not sure this is for you? How about this: if within 10 days of purchase you decide this isn't for you, send me an email to jill@jillreneefeeler.com and I will refund monies paid. I want you to be delighted with this experience and I completely stand behind what is delivered in this very special series.
Additional testimonials are here. Questions? Click here to contact me
With love and gratitude,
Jill
Already purchased but can't see the materials? First, make sure you are logged in to the site. If you purchased by Paypal and it's been 24 hours please send me an email to jill@jillreneefeeler.com to check in on your access. If I've manually added you, you will receive an email from me stating that you now have access. Log in to site, then refresh this page. Paid participants see the series content, others see promotional content.
*Please notice: When choosing to use Paypal, I need to manually provide you access to this content and this can be a delay up to 24 hours. If you choose Click HERE and pay by credit card, you will immediately have access to purchased content. Why the delay with Paypal, you may ask? The digital content management system we selected doesn't accept Paypal; only credit cards (it's challenging to find one that can do everything I desire). Many of you prefer Paypal so we've programmed a workaround. But access to the purchased content then requires a manual step. I wanted you to know in advance of purchase so that you can decide if you want it right away (choose Click HERE, not paypal button) or if you want to use Paypal and have delay. Sorry for the inconvenience!