How to Reschedule a Session
In order to reschedule please visit https://jillrenee.appointy.com and log in.
After login, Mouse over your name on top alongside the profile pic space and Click on 'My Appointments' option. Below the Appointment, you will get a Reschedule option.
Here is a visual reference as well.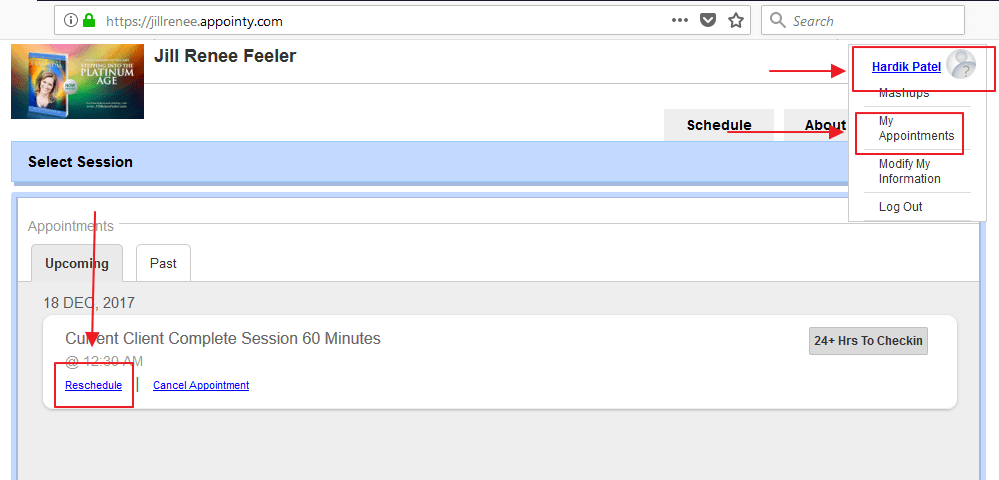 Please notice that under My Appointments you can also Modify My Information.
Please notice that right next to reschedule is the option to Cancel Appointment.
I hope this helps you find what you need and make changes to your Session.
I look forward to meeting with You!
Cosmic hugs,
Jill