How to Reschedule a Session
In order to reschedule please visit https://jillrenee.appointy.com and log in.
After login, Mouse over your name on top alongside the profile pic space and Click on 'My Appointments' option. Below the Appointment, you will get a Reschedule option.
Here is a visual reference as well.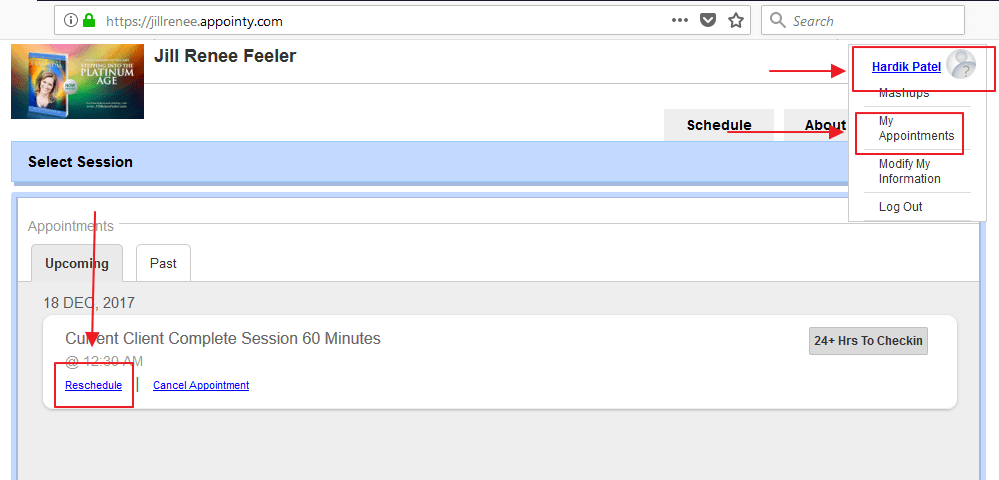 Please notice that under My Appointments you can also Modify My Information.
Please notice that right next to reschedule is the option to Cancel Appointment.
Cancellations within 7 days of confirmed session time are nonrefundable. Cancellations made beyond 7 days of confirmed session time are subject to a $25 USD nonrefundable fee. Rescheduling (one occurrence per session) is not subject to any cancellation fees. Please note: upon cancelling you need to also notify me at admin@jillreneefeeler.com to process payment refund which my appointment system does not do automatically.
There are no refunds on services rendered.
I hope this helps you find what you need and make changes to your Session.
I look forward to meeting with You!
Cosmic hugs,
Jill